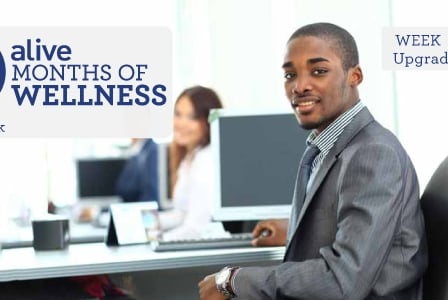 With week 4 of our 12 Months of Wellness winding down, it's time to look forward to next week's goal! Are you ready to infuse some fun into your life?
This past week for your 12 Months of Wellness, we beefed up our resumés by participating in seminars or webinars, enrolling in industry-hosted refresher courses, or attending lectures offered by a local university.
It's that time of the week, again, though, so it's time to switch gears and look ahead to next week's—and next month's—goals.
As the days shorten and cold winds start to blow, it's easy for us to think all the fun that summer offers is just another seasonal thing—such as warm days on the beach or no school. So, for October, our goal will be bringing some of that summertime fun back and, during the first week of the month, we'll be doing so by reconnecting with someone special. Or multiple someones, if we have the time. 
Get ready to party!
Well, maybe not, unless that's your thing. To prepare for next week, spend some time this weekend thinking about some great local places you can meet up and reconnect with that old friend you haven't seen in a while.
Don't have any ideas? Well, here are some suggestions:
         Go for a walk in a local park or along a quite trail.
         Check out a winter farmer's market together.
         Catch up in a cozy coffee shop.
         Try your hand at an old activity you both used to enjoy. Bowling, anyone?
Follow us!
What courses or professional events did you check out this week?  Let us know by leaving us a comment on Facebook, by sending us a Tweet with the #2013alive hashtag, or by commenting on our blogs.
Plus, don't forget to download our October goal sheet to get ahead for next month's goals!