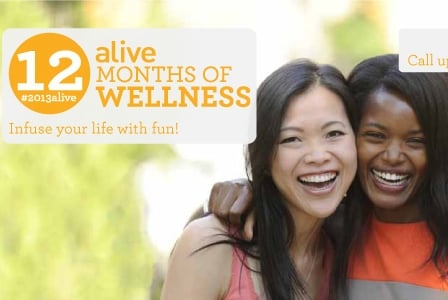 If it's been a while since you've connected with an old friend, why not make a coffee date and get caught up?
Our 12 Months of Wellness theme for October is "Infuse Your Life with Fun."  As cooler weather sets in, we may find ourselves curtailing some of our outdoor activities. So why not use our indoor time to its best advantage by reconnecting with old friends?
Research shows that we benefit psychologically and physiologically when we form close friendships. And as much as we love getting together with friends, we often allow our busy lives to derail out best intentions.
If you've found yourself saying, "I should give _____ a call" or "I've been meaning to email ______", now's your chance to follow through. Not only will you feel good for actually following through, but you'll experience that wonderful pleasure of reconnecting with an old friend. I can guarantee that you'll be smacking yourself on the forehead and saying, "why didn't I do that sooner?"
So this week we want you to decide on an old friend you'd really like to see—perhaps for a walk, a coffee, a lunch, or a visit at home. Call or email them and set up a definite appointment.
On Wednesday we'll share how alive employees are reconnecting with old friends this week. Don't forget to download our October goal sheet, and share your stories with us via Facebook or Twitter, using the #2013alive hashtag.