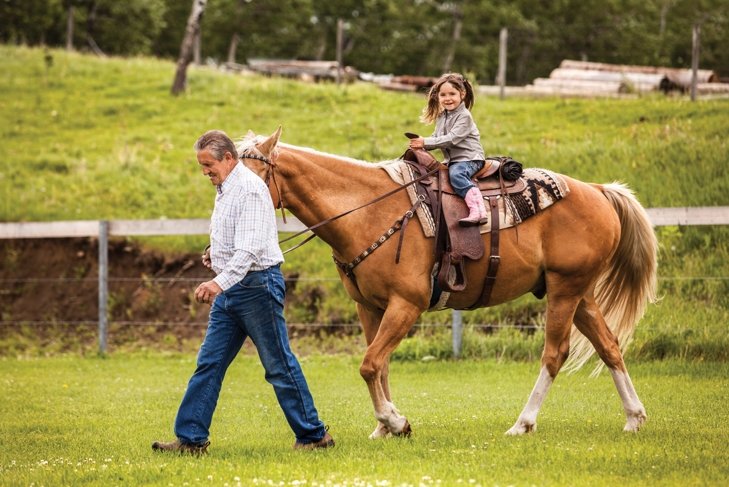 Spending time down on the farm provides not only a relaxing experience, but many health benefits too. Learn about farm vacations, farm camps, and pick-your-own experiences that allow you to get your city hands dirty.
Living in the big city provides many practical benefits and conveniences, but staying in the city year-round may mean you're missing out on some of the health benefits of farm living.
A healthy farm lifestyle
If you've ever spent time in the countryside, you likely noticed that your heart rate slowed, you breathed more deeply, and your body and soul felt refreshed. Natural surroundings have long been known to affect mental health.
A University of Essex study found that taking a walk in nature reduced depression scores by up to 71 percent. But in addition to lifting your spirits, spending time on the farm can have a significant impact on your physical health.
A 2012 University of Bristol study, for example, showed children who grow up on a farm have much better immune systems than city-raised kids. Early exposure to farm animals and farm-related microbes promotes healthy immune development and increased resistance to viral respiratory illnesses.
These immune benefits aren't limited to children; adults who move to farming areas where they experience a wider range of environmental exposures than city dwellers can also reduce their allergy symptoms.
The immune systems of people who live and work on a farm are frequently exposed to and strengthened against a wide range of bacteria, pollen, fungi, and other potential allergens. In sterile environments, such as city offices where workers have been overexposed to antibacterial agents, these micro-organisms and bacteria are reduced.
Getting to the farm
While moving to the country isn't practical for most of us, there are a number of ways city dwellers can reap the health rewards of farm life.
Farm camps
Many farms are opening their doors to youngsters, offering some insight into life on the farm. Jennifer Maynard runs Southlands Farm's Young Farmers Camp in Vancouver for kids ages six to 12. The camp offers seasonal activities such as berry picking, pressing apples, and preserving, as well as an introduction to farm chores such as tending to the goats, horses, hens, and honeybees on the farm.
In addition to teaching farming, Maynard says the atmosphere has many therapeutic benefits. "The one word that people use when they come is 'magical' because it's so peaceful," she says.
Pick your own
Picking your own produce is a great way to learn how foods grow and where they come from. Plus, it's an inexpensive and environmentally friendly family activity. Many farms have websites where they post picking conditions and the varieties of fruits and vegetables that are ripe for picking. Remember to ask staff about the proper way to pick your produce.
Farm-stay vacations
Many farms across the country open their doors to guests who want to immerse themselves in farm life. In some cases, guests are encouraged to participate in the daily activities on the farm, from picking vegetables to collecting eggs and even milking cows.
Piebird Farm in Nipissing, Ontario, converted their farm into a vegan, agri-tourism destination in 2004. This food-focused farm is also a sanctuary for farm animals. Goats, turkeys, chickens, ducks, and bees call Piebird home.
Yan Roberts and Sherry Milford take pride in introducing guests to the animals and educating them about a vegan lifestyle. "A lot of people don't get a chance to meet farm animals," says Milford. "People interact with our residents here and see that goats are very similar to dogs. They love to snuggle and they know their names," says Milford.
In developing friendships with the animals at Piebird, Milford and Roberts say guests then begin to think about sustainable living. Many of Piebird's guests have returned home and torn up their front lawn to create a garden, and many have had personal epiphanies while staying at the farm.
Says Milford, "In the act of being still and quiet and not being distracted by everything a city has to offer, they can learn to be more mindful in their daily choices and understand that the world is more than just their distractions."