The secret's out: we're heading to Gdansk, Poland for WITS Europe 2020! 
We may have just wrapped up one incredible weekend at our inaugural WITS Europe, but we've already got 2020 on our mind! We are thrilled to share that we will be hosting the second annual Women in Travel Summit (WITS) Europe from October 16-18, 2020.  
"After launching a successful inaugural WITS Europe, we are thrilled to continue our growth within Europe by bringing WITS to Gdansk," said Marissa Sutera, Director of WITS. "We can hardly wait to see this true gem of a city through the eyes of the WITS community!"
The Summit will be held in Gdansk's historic Granary Island at the Radisson Hotel & Suites. "Just a bridge" away from the historic center with Old Town views, it's a prime location to be hosting the travel industry's top talent!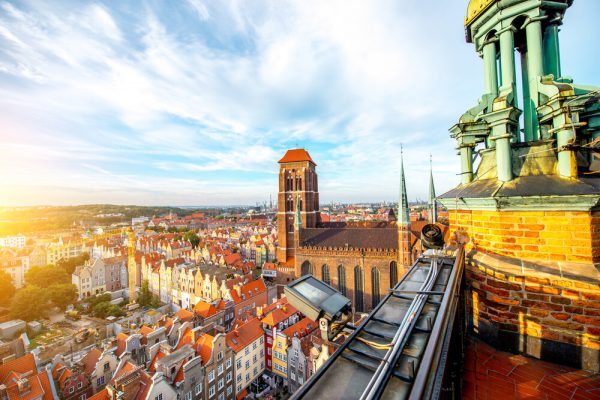 Together with Visit Gdansk, WITS Europe will gather the travel industry's top marketing talent from across Europe and around the world. These entrepreneurs, influencers, writers, and leaders will convene to discuss insider tips and industry trends, network, and cultivate a supportive and empowered community of female travelers. We hope you'll be one of them! 
"We are so thrilled with the Gdańsk edition of WITS in 2020," said Ewa Stolarek, Promotion & Marketing Department Manager at Visit Gdansk. "As a city host we promise to create a truly exceptional experience – not only will you meet extraordinary people during the Summit, but you also will discover a new face of Gdańsk: full of interesting stories and details. So WITS family, let's meet in Gdańsk next year! Do zobaczenia!"
Are you in?
From now until Sunday, November 17, take 50% off your ticket! Register now!