Can you remember a time when you traveled without a digital camera or social media? Ine Van Der Stock gave a wonderful presentation to Wanderful Chicago during our Travel Cafe about her 'vintage trip' to Peru in 2003, which spanned a five week period. She describes herself as a Belgian with a wanderlust dream, and I think that is pretty accurate. She mentioned that here in Chicago she is working on some incredible Dutch language guidebooks to Chicago, which I am excited to see progress. We soon were learning her travel tips and Peruvian adventures:
Always leave the capital of the city you arrive in, and head to the countryside because it is easier to adjust and acclimate after jet lag.
Don't be too worried about booking plans too far ahead; they are bound to change. Just book the first place you will stay if you want to keep a sense of adventure.
If you sit next to a local, make sure you get their view of the culture and area around you.
In Peru and other Catholic countries it is often a good idea to tell people you are married if you are traveling solo; otherwise, they will keep asking where your boyfriend is.
If you have a choice between a cheap bus and a safe bus, take the safe option and pay the extra money!
In Peru there are very high altitudes, so make sure you figure time into adjusting to altitude in each city. One day is not enough.
It is easy to get to Machu Picchu, but know that you often need to reserve certain methods of transport months in advance, such as an Inca Trail trek.
Stop taking pictures after five minutes of arriving at any major landmark, otherwise you will ruin the moment. Remember the days without digital cameras, and you will enjoy it more that way.
Always go where the locals eat. If you have to go to a tourist restaurant on a guided tour, run away! (Almost joking, but Ine actually did this with her friend!)
Look into ORS solution (or Pedialyte) if you are worried about altitude sickness or dehydration; it helps you stay hydrated longer. It is basically salt and water. This helped Ine overcome severe dehydration.
We are looking forward to the next Travel Cafe, where we will feature a certain country and then have some time to get to know each other.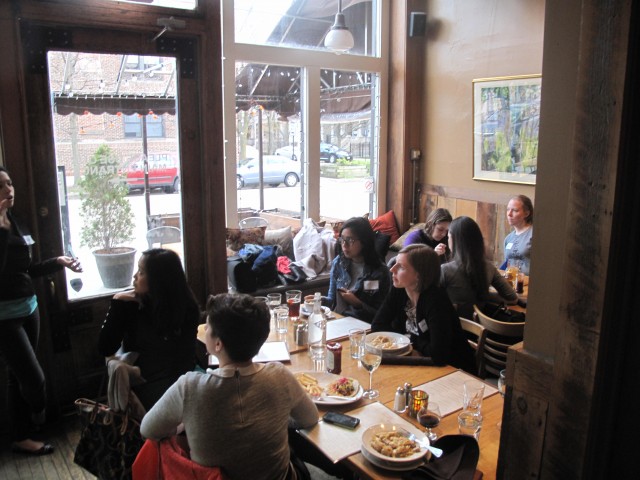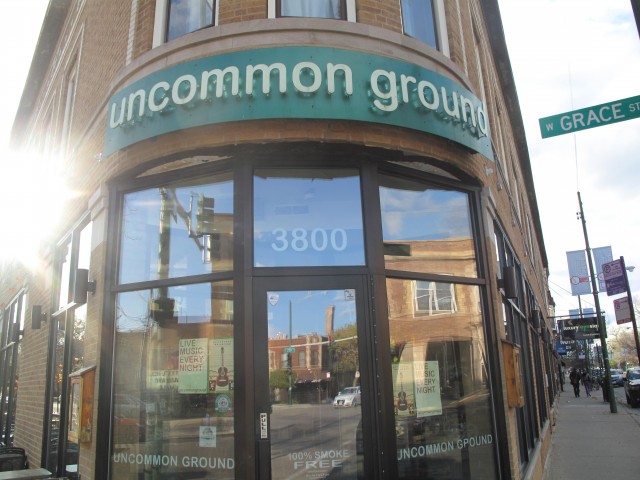 Join the next Wanderful Chicago event to meet like-minded friends who enjoy travel.