Last April Wanderful and Native Walks joined forces to offer Wanderful Barcelona members the opportunity to get away from the touristy Barcelona and discover the B side of this wanderful city.
Rubén, who is one of the founders of Native walks, took us on an off-the-beaten-track visit to a neighborhood which has a strong Catalan identity: Sants!
The tour lasted more than 4 hours but we didn't see the time pass learning interesting things about our city, eating at hidden places and being delighted by some unexpected surprises!
Sants is one of the 11 districts that make up the city of Barcelona. It was an independent village until 1897.
We started the tour with a big surprise: a visit to the town hall of Sants district. Our group had an exclusive visit guided by the tourism director! We were amazed by the beauty of this building.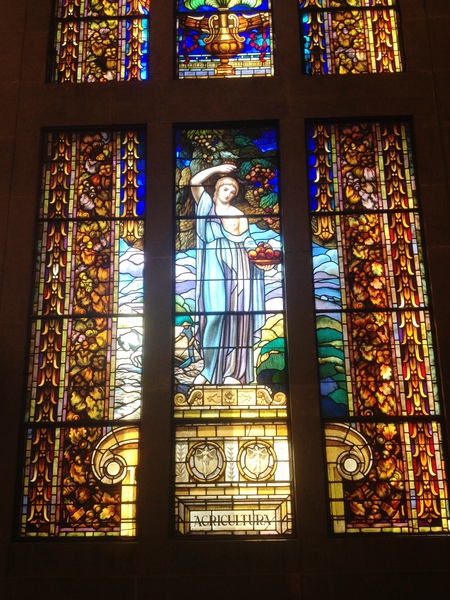 We also learnt why the street that joins Barcelona with Sants district is called "Creu Coberta". In the old times there used to be a cross that marked the limits between Sants village and Barcelona city. This cross was covered and that's where the name comes from: Creu Coberta means Covered Cross in Catalan. Nowadays, there is a replica of this covered cross in Sants town hall as the original one was destroyed.
Another highlight was the visit to . This lovely winery has been run by the same family for 4 generations (since 1895).
Besides we got great insights from Rubén to eat at unusual places such as where to get the best croquetas in Barcelona, visit the only church designed by Le Corbusier in Barcelona, find out where the Coque of Sants was created…. I would recommend you to take a tour with Native Walks because it is better to live these experiences rather than being told about them, don't you think?
You can get further information about Native Walks in their website or Facebook page.