What are your goals for 2022? Maybe you're thinking about starting a new business? Hoping to learn a new skill? Eager to travel?? Whatever amazing thing you have planned this year, we can help you tick at least one off the list.
Wanderful has a great lineup of exciting virtual events happening throughout January, so be sure to join us! Some of these events are for members only. Learn more about membership options so you don't miss out!
Wanderful January Rundown
4 Jan: Setting Goals for Your Business: The Year Ahead and Your 90 Day Plan
8 Jan: Understanding the Home Sharing Journey
13 Jan: What You Don't Know About Wellness Travel in 2022
21 Jan: Travel The World Debt Free with Certified Financial Coach Jonelle Rocke
27 Jan: Virtual Trip to New Orleans – LIVE!
28 Jan: Solo Travelers Virtual Meetup
Virtual Events for Travel Lovers
January 8: Understanding the Home Sharing Journey
Free for everyone
Take a peek at the process that every successful host goes through to welcome guests. Travel step by step through each phase of the hosting journey with tips and tricks to make sure you have all the bases covered.
You will learn:
How to welcome your guests from preparing the space to five-star reviews
Best practices for every step of the hosting process
About Your Host: Pam Holt is a proud, lifelong Chicagoan. Pam helps her clients buy and sell luxury properties in some of the city's most dynamic neighborhoods.
As a short-term rental host, she discovered an entirely new facet of successful real estate investments. Being a host has allowed Pam to share her love for Chicago in a more profound and satisfying way. She discovered that she has a knack for short-term rental hosting, and it quickly became a passion.
Register to attend
members: rsvp here
January 13: What You Don't Know About Wellness Travel in 2022
Free for all to attend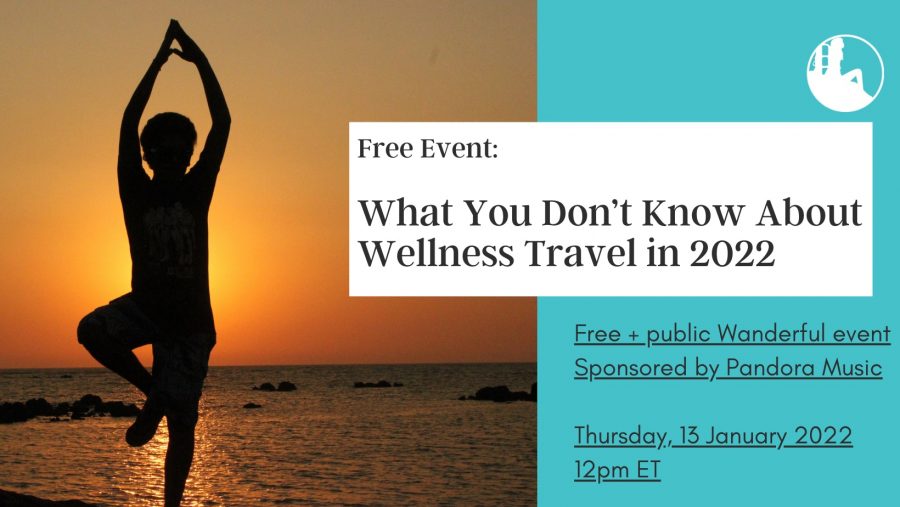 After two years of endless Zoom meetings and zero airline miles, the wellness industry is poised to make a comeback in 2022 — and it couldn't be more different than what it was pre-pandemic.
A "return to travel" brings with it a lot of excitement but also a lot of stress — cancelations and logistics, departures from our routines, and an especially important need to be flexible now more than ever.
While it may first spring to mind images of mountainous yoga retreats and beachy fitness classes, wellness travel can also be about smaller gestures of self-care while on the road to promote mental, physical, and emotional well-being. Wellness is a $241 trillion-dollar industry — and in 2022, it'll be more important than ever.
In this dynamic panel, wellness experts from around the country will share their favorite tips for wellness travelers, make recommendations for how any business can incorporate wellness into its operations, and make predictions for the future of the wellness industry in 2022.
About the Panelists:
Annie Daly is a NYC-based freelance writer, editor, reporter, and author with more than a decade of experience in national lifestyle media. Her specialties are travel and wellness, and she especially loves looking at how and where those two intersect. She's so obsessed with this topic, in fact, she wrote a whole book about it! Destination Wellness (out May 11th, 2021 from Chronicle Prism, an imprint of Chronicle Books) highlights her trip around the world in search of healthy living philosophies.
Sophia Hyder Hock is the Founder and CEO of Papilia, a company committed to improving diversity, equity, and inclusion practices for destinations, travel organizations, travel media outlets, and content creators. She integrates human-centered design methodologies to empower her clients to be thoughtful thinkers, leaders, and travelers through a greater understanding of diverse perspectives and communication styles. She is also Wanderful's Cultural Communications & Wellness Expert.
Amy Martin Diegenfuss is the Senior Vice President of Global Enterprise & Brand Marketing at Hilton, Amy Martin Ziegenfuss and her team inspire travelers to stay with Hilton and our 18 trading brands globally, creating love and loyalty for these amazing brands. Amy is focused on building customer insight-driven brand positioning strategies and integrated campaigns that build brands and drive business results.
Laura Fernandez is a trailblazer in the audio space, which led her to her current position as SXM Media's Travel + Tourism VP-Head of Industry.
Her work has focused on developing media solutions that connect travel brands with their target consumers in innovative ways using the power of SXM Media (SiriusXM, Soundcloud, Pandora, Stitcher and more). Laura has expertly weaved together SXM Media's assets with the needs and habits of travelers and guided brands to effectively target them when they are most engaged.
register here to attend
members: rsvp here to attend
January 21: Travel The World Debt Free with Certified Financial Coach Jonelle Rocke
Free public Wanderful event
Where in the world have you always wanted to travel? Is it an African Safari; a remote beach getaway to Fiji or a luxury wine tasting tour through the regions of France? Whatever your dream vacation is, this class will show you how you can turn it into a reality!
Jonelle has taken dream vacations to fine restaurants in the South of France, explored the Pyramids of Giza, walked the Via Dolorosa in Jerusalem and even lived in the Tuscan Hills of Italy. She has done it all using both savings and investing strategies that allow her to travel the world debt-free and stress-free! In this class you'll:
Understand how mindset and intentionality INFLUENCE your financial preparedness for travel
Learn how to rework your budget in order to STRATEGICALLY save for your dream vacation
Explore an investment strategy that you can implement IMMEDIATELY to start generating money for your next trip!
About the Presenter: Jonelle Rocke is a generational wealth strategist, traveler, speaker and entrepreneur. In 2019, she launched Generation Wealth, a financial empowerment company inspired by her work in schools as an educator over the past 15 years as well as her own struggle and eventual victory over the financial challenges she experienced in her teens and early 20's. She's journeyed from being in debt over $1,000,000 to total debt freedom!
register to attend
members: rsvp here
January 27: Virtual Trip to New Orleans – LIVE
Free for everyone to attend
Live from New Orleans – A Taste of Wanderfest!
In this special 60-minute live event, you'll be our guest at the HI USA Hostel in downtown New Orleans where we'll meet some of the local musicians, creatives, and culture bearers who are adding that special New Orleans magic and love of life to the international Wanderfest lineup (coming to the Spanish Plaza 12-13 March 2022).
Your Event Hosts are Fender + Maloney, known as The Traveler Broads. These longtime buds are also longtime New Orleans residents and travel influencers who focus on culture, meaning, color, and FUN through their blog, journalism, printed guides, and a highly entertaining New Orleans history YouTube series. Fender + Maloney feel strongly that anyone–any age, size, gender, color, or ability–should get to experience the wonders of travel.
On the program with special guests:
Music with Robin Barnes, "The Songbird of New Orleans" and Pat Casey
With a voice as powerful at a whisper as it is with a bellow, this Wanderfest mainstage performer stuns audiences through her contemporary soul, funk, and jazz performances. Beloved by locals and visitors alike, she is also a cultural ambassador, entrepreneur, and founder of Move Ya Brass, a funky fitness group (and also offering some classes to Wanderfest attendees!). Learn more here.
History with Malik Bartholomew, Tour Guide + Founder of Know NOLA Tours
A native seventh-generation African New Orleanian, Malik serves his hometown with his undying passion and commitment to exploring, researching, learning, and sharing the unique history, rich culture, and distinctive qualities of the city and its cultural traditions with visitors (including through tours available to Wanderfest ticket holders). Learn more.
Dance with Marissa "MoeJoe" Joseph, Creator of Bounce Fitness
A New Iberia, Louisiana native, lifelong Afro-Creole cultural ambassador, and performer, MoeJoe specializes in leading classes that celebrate southern dance culture and highlight diasporic movement while empowering the individual to express and accept their body freely from a space of audacity and confidence, something she calls "The Audacity of Twerk." (In addition to leading a class on the Wanderfest mainstage, she's offering a small group experience to festival attendees.)
Food with Lisa Nelson, "Queen Trini Lisa"
A native of Trinidad & Tobago, this Wanderfest food booth vendor brings her Trinbagonian Island Soul Food to New Orleans, which is known to many as "The Northernmost Caribbean City." Heavily influenced by African, East Indian, and Asian cultures, her cuisine aims to deliciously blend spices and natural ingredients. Queen is famous for her unique take on Doubles, the famous vegan Trinidadian street food that promises "More Doubles, Less Troubles," perfect for any meal, breakfast or lunch, supper or snack.
Streaming Live From HI New Orleans Hostel
Inspiring a genuine understanding of people, place, and culture for a more tolerant world, the new HI New Orleans is housed in a completely renovated historical building steps away from the live music, restaurants, and clubs of downtown New Orleans and The French Quarter. (With special rates are available for Wanderfest attendees!)
This Event is Great for:
Anyone who loves travel, food, music, dancing, culture, and history
Anyone getting excited to come to Wanderfest in March 2022!
Anyone curious about or already in love with New Orleans
Members of the travel industry
register to attend here
members: rsvp here to attend
January 28: Solo Travelers Virtual Meetup
For Wanderful members only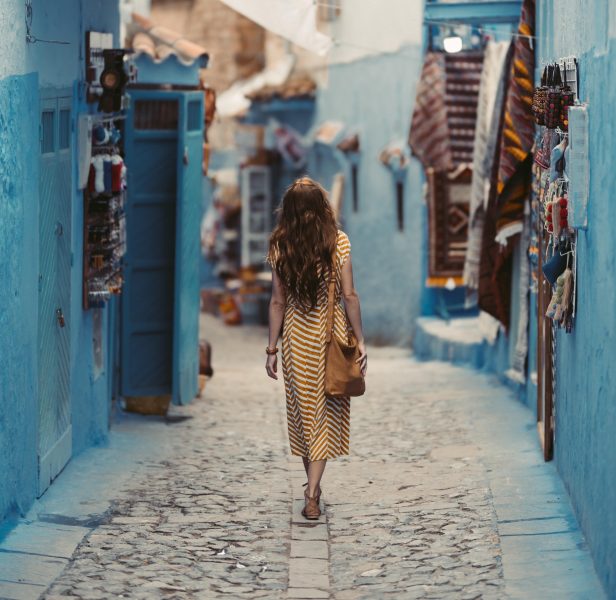 Want to meet and connect with other Wanderful women who are traveling solo? Join us for our solo travelers meetup!
This is a casual virtual event to meet one another and talk about our favorite topic: travel! Whether you are an experienced solo traveler or just interested in becoming one, join us as we discuss tips and advice for traveling independently.
members: rsvp here
Virtual Events for Travel Content Creators
January 4: Setting Goals for Your Business: The Year Ahead and Your 90 Day Plan
Free for all Creator members, open to the public
This session will give you a chance to think about your big picture, your why, and the vision you're working towards. We will use this vision to create goals and then break them down into smaller, actionable and achievable steps for you to work on over the next month ensuring you stay on track and are working towards the end goal.
You will learn:
How to set bigger picture goals that are aligned with you and your brand
How to break these down so they aren't overwhelming
How to use your goals to set weekly tasks that keep you on track and moving towards your bigger goal
About Your Facilitator: Lottie Reeves is an advocate for mental health and wellbeing, soulful alignment, and imperfection. Lottie cheerleads, motivates, and supports "Big Dreamers" using her superpower to enable them to live life to the beat of their own drum.
register to attend
creator members: rsvp in the portal