Trip inspiration: Waltzing through rainbows. Image by Flickr user Moyan Brenn.
Planning a trip with your friends can be a delicate dance. One in which everyone's trying not to step on toes while also throwing all their dream-vacation visions into the mix.
I'm experiencing this firsthand, as I'm set to jet off to Iceland this coming September with several people I would still like to be friends with upon our return. Also, Iceland!
When planning a friends trip, in order to make the group dynamic work, it's important to plan your getaway with friends who make good travel companions and to follow these simple steps. After all, traveling with friends should be fun!
Accommodation: Talking Budget, and Finding the Right Fit
Perhaps the most important piece of wisdom I wish to impart, and that I try to follow myself, is to be honest about what you expect to spend on your trip and how much over that limit you are willing to stretch. The worst that could come of planning a trip abroad with friends is that someone who can't quite afford the preferences of another silently stews, and resentments fester. Conversely, it's also no bueno if you begin feeling like your friend's budget is the only thing keeping you from your dream vacation. By the time that happens, everyone loses.
These conversations don't have to be difficult or awkward, as all it depends on lighthearted, yet clear communication of your limits. If you proceed with tact in initiating budget talks, your friends will appreciate and love you as they always do.
Airbnb and hostels are often the most affordable options when traveling in a group, as you can split the cost quite impressively. We're stoked to rent an entire cabin on the edge of Þingvellir National Park in Iceland, which comes to about $100 per person for three nights, plus a cleaning fee. This is a vast improvement over the early-stage figures and properties that were lobbed about.
When 2 couples need a 12-person luxury cabin that costs 4 times that amount, it may be time to reign it in. If you can joke about it and speak truthfully, it's much easier to rescue friends who may have gone off the Airbnb deep-end.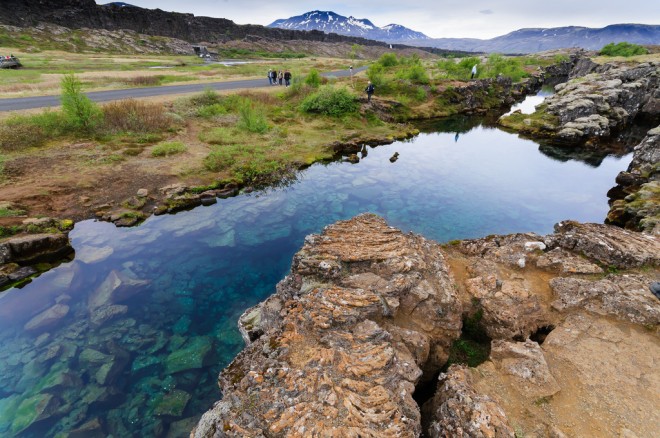 Researching Your Itinerary
In researching our trip to Iceland, we've discovered it's quite difficult to share our findings and wishlist itinerary items when we can hardly pronounce the language. But that's part of the thrill of anticipation: delving into the history and sights of a completely new world.
And while solo-Googling and sending links works fine in the initial stages of excitement, the real momentum picks up when you're all in the same room with some good music and Icelandic beer you picked up from the grocery store. You're engaged and relaxed. A task that could potentially turn frustrating is instead just silly amongst friends, who stare at screens, guidebooks, and maps, trying to verbalize the alien characters that name the places you'll explore.
And if all else fails, it's much easier to say, "Come look at this" over and over when you're gathered together.
Divide and Conquer Responsibilities 
A great way to streamline the planning process with friends is to divide and conquer responsibilities. This works wonders for to-do items related to booking accommodations, acquiring a rental car if you will need one, and any other aspect of your trip that requires a reservation.
With various accommodation and rental car responsibilities divided amongst four people, the process has been smooth, and we're each putting good faith in our friends. It feels pretty great.
I'm even excited about renting a car, a SADcar. But don't feel bad! These cars are actually quite happy. SADcars are brilliantly marketed  "experienced" cars, usually 10 years old or more, which you can rent at a more affordable price in a wide range of styles.
For traveling with these friends in particular (one of whom I've known since the age of four), I think a worn-in car that feels like our own and a cozy cabin are the perfect fit.
We're All In This Together: Enjoy It! 
Remember, you're presumably traveling with these friends because you value shared experiences with these particular people. Try making your brainstorming sessions fun times in and of themselves: Cook dinner, pop some wine, maybe throw on an episode of Game of Thrones to get in the mood. Pause every so often, and say, "Guys. We are going Beyond the Wall." Feel a rush of excitement at the possibilities for exploration.
And lastly, remember it's okay to expect some alone time on your trip. Yes, you're traveling with people you love, but it's also reasonable to know what will make you act less cranky towards them.
We're all in this together, and what a wonderful trip it will be.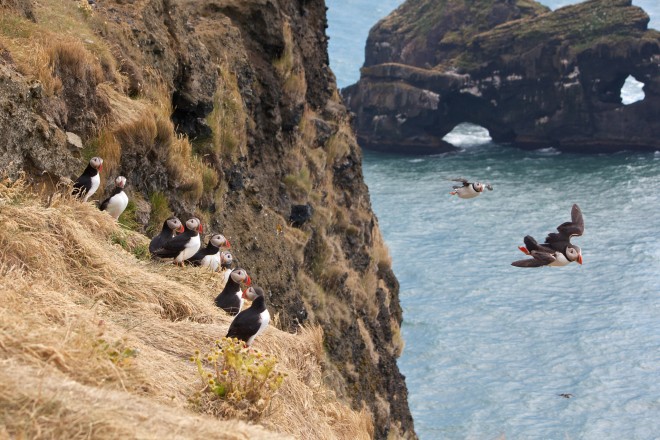 Have you planned a friends trip? What helped you make it the best it could be? Share in the comments!