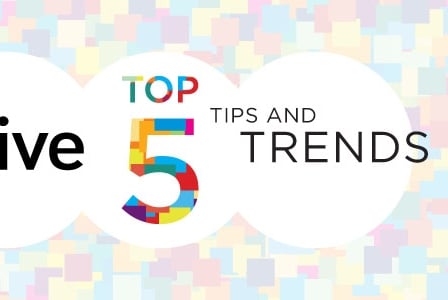 How do veggies stack up against heart medication? Find out in our latest Top Tips & Trends blog post!
1. Veggies versus statins: the great debate
Or maybe it's not such a debate after all. New research shows that eating a healthy plant-based diet high in veggies may provide the same effects as statins (drugs to lower cholesterol).  Researchers are arguing that the focus should be on "food before drugs"—meaning, prevention.
In another recent study, the slogan "an apple a day keeps the doctor away" was put to the test with positive results: offering a daily statin to adults currently not taking these drugs would reduce the annual number of vascular-related deaths only slightly more than prescribing a daily apple. The apple, however, has no side effects.
Nevertheless, consult your health care practitioner before you make any changes to your medication routine. To learn more about living a heart-healthy life, check out our article "Daily Heart Health Planner."
2. Melanoma is on the rise
Melanoma, the most deadly of all types of skin cancers, is a fast-growing cancer for Canadians, warns a new study. Unlike many other types of cancer, young people are some of the hardest hit by the disease.  It turns out that many of us spend too much time in the sun without proper protection. Do you? Learn more about preventing and diagnosing skin cancer in our article "Skin Cancer."
3. Women, cut out junk food before baby
Scientists are warning women to avoid a diet high in junk food, even before becoming pregnant. The reason might surprise you—unhealthy diets are linked to an increased risk of premature birth. Instead, moms-to-be should focus on veggies, fish, and fruit. Learn more about how mom's healthy habits affect baby in our article "Nutrition for Birth and Beyond."
4. How long will you be in the hospital?
A new health calculator can estimate how much time a person will spend in a hospital due to four unhealthy lifestyle habits in her or her lifetime. This calculator adds to the previously launched "Lifespan expectancy calculator" launched in April. Interested in trying them out for yourself? Learn more about them on CBC's news page.
5. Cynicism's link to dementia
Similar to previous research linking positive attitudes to a longer, healthier life, a new study has linked being cynical and distrusting of others to dementia. This is the first time this specific link has been made. Researches asked the participants whether or not they believed statements such as "I think people would lie to get ahead" and "it is safer to trust nobody." The researchers aren't sure why this link exists, but it may be helpful to create meaningful, positive connections with others and tap into your happiness and gratitude.