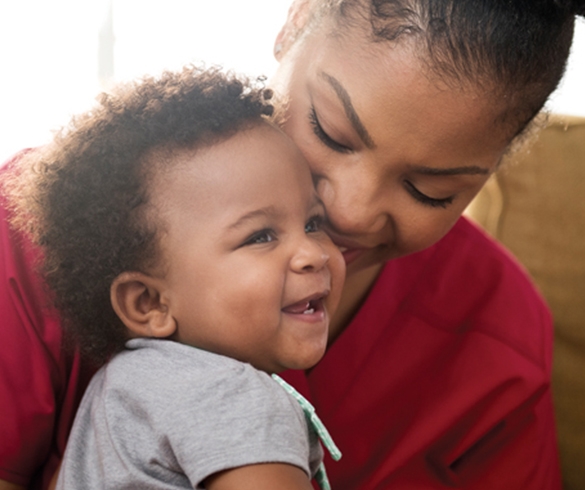 New Baby? New Tech Can Make a Big Difference

Innovative gadgets that can make parenting easier
Welcoming a new baby to the family brings with it excitement, challenges and a lot of love. It is also a lot of work. But, there is help… sometimes at the touch of a button. Amy O\'Malley, MSN, RN, mother of five and director of education and clinical services at Medela, has pulled together a few tips for navigating the first few months and how to incorporate some baby (and mom) friendly technology along the way!
How many wet diapers? How long did he nurse? Use an App for That!
It is useful to keep a log of what happened when. But do you need a paper and pen? There are now apps to help moms track their breastfeeding sessions, how many dirty diapers the baby has and how long he or she slept for. Apps also offer the ability to share information with your spouse, partner and health care professional. There are also a number of new on-demand services available through apps that allow real-time access to health care professionals that focus on pediatric care or lactation services. For example, breastfeeding moms can use their smartphones to access real-time video support from lactation consultants through Medela's 24/7 LC service.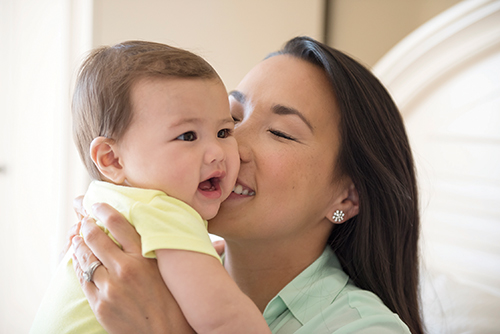 Give Yourself Some Range with a Great Monitor
A video monitor is a perfect addition to any new parent\'s arsenal of gadgets. In addition to monitoring the baby, many units feature two-way speakers, night-viewing capabilities and a temperature gauge, and offer the ability to check in on baby while on-the-go through either a website login or smartphone application.
Pump Quieter and Smarter
If you're breastfeeding or planning on breastfeeding, a high-performance breast pump is a tool that can help make the task simpler for moms and caregivers. Double electric breast pumps are the fastest and most effective way to support a mom's breast milk supply.
"Breast pumps have changed quite a bit since I had my children," O'Malley said. "While a double electric breast pump is your best bet, newer models go beyond the basics and connect with smartphones to track activity. Our tech-enabled and quietest pump, Sonata, is comfortable and pairs with the MyMedela app to automatically track pumping sessions and offer personalized tips to help you succeed and monitor your baby. This pump even has many adaptions to meet your needs anywhere and anytime. It has features to help you use it late at night and can adjust based on your changing body shape to give you an effective and consistent experience."
Find more information at medelabreastfeedingus.com.
Make Temperature Checks a Breeze
Gone are the days of placing a thermometer in your child's ear or under his or her tongue or armpit. Temporal thermometers allow parents to simply place the gadget against baby's forehead to get an accurate reading. Other options, such as pacifiers that double as thermometers, can also be utilized to make this task less invasive and more efficient.
You're not alone. There is tech to help and don't forget to ask your pediatrician and other friends or family members too. It takes a village to bring a new baby into the world!
1548990 A 1117 © 2017 Medela 4550110
Source:
Medela