By the time we reach our age, we have plenty of habits. These small rituals build up slowly over time and are seldom chosen consciously.
Take a moment to think about your "typical" weekday morning. Do you stumble out of bed and head straight for the coffee machine? Do you check your email, or Facebook, within a few minutes of getting up? Is there a certain type of cereal that you have eaten for years?
If so, maybe it's time to develop some new morning rituals.
What Are Your Morning Rituals?
The 30 minutes after you wake up may be the most important of your day. They set the tone for your happiness, health and productivity in the hours to come and they are way too important to leave to chance.
Here are 5 simple morning rituals that can help you to feel happier and healthier at any age.
Ease Your Body Into the Day with Gentle Yoga
There is a common misconception that yoga is for perfectly shaped 20-somethings who can twist themselves into pretzels. Nonsense! If anything, we older folks can benefit more from yoga than any other age group. After all, we have a lifetime of stress to work out of our bodies.
Doing 5 minutes of gentle yoga every morning will help you to feel more relaxed, energized and balanced throughout the day. In addition, since, in many ways, yoga is a "moving meditation," it can help you to find the peace and tranquility to face the world.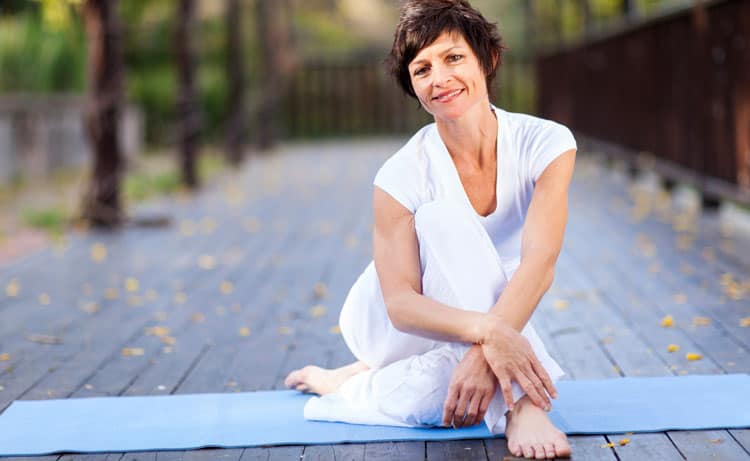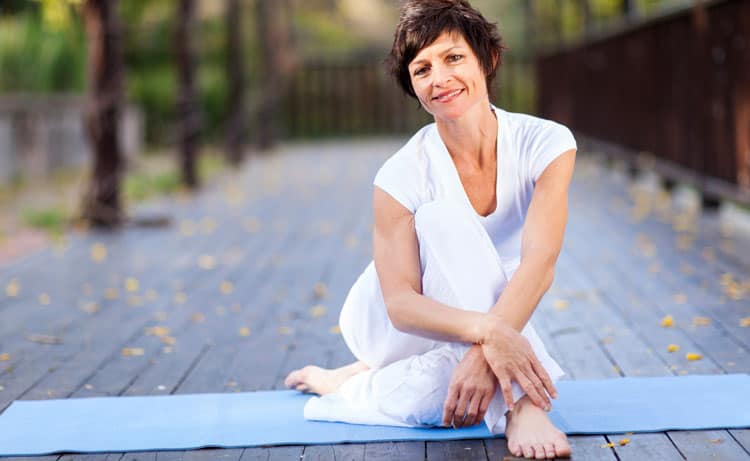 Make Room in Your Morning for Gratitude
What are you grateful for? This simple question can have a big impact on your day. Many people find that writing down and thinking about one thing that they are truly grateful for helps them to face the day with a positive attitude.
Our lives are defined by the frames through which we see the world. We can choose to see the loss of a job as a disaster. Or, we can see it as an opportunity to start something new.
We can lament the fact that our changing circumstances have left us with fewer acquaintances. Or, we can seize the day, pursue our passions and build amazing new relationships along the way.
I keep a small gratitude book by my bed. It's one of the first things that I see every morning and one of the last that I see at night. Don't leave your happiness to chance. Train yourself to be grateful every day.
Fuel Up with a Healthy Breakfast
Breakfast is big business. Every day, we are bombarded with marketing messages about healthy cereals, whole grain breads and low-fat cream cheese.
Even health magazines have such low expectations for us that they often recommend healthier versions of bad foods as opposed to genuinely healthy options. Today, I actually saw a popular magazine offer a "plain doughnut with chocolate milk" as an alternative to a less healthy "corn muffin." Seriously?
Grains have become such an important part of our life that we tend to take them for granted. Why not make a vegetarian omelet, protein shake, green smoothie or salad instead?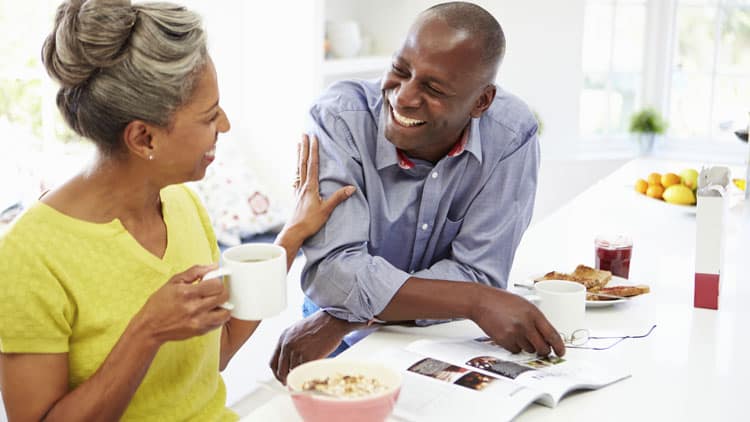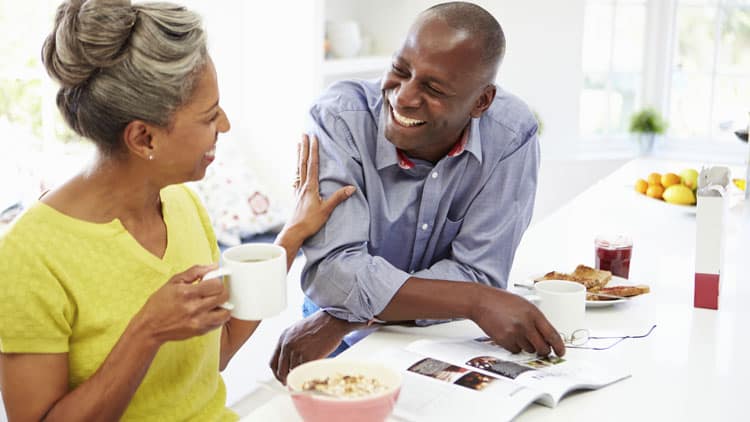 Decide on Your Critical Tasks for the Day
There is a common misconception that people start to slow down after 60. Well, at least as far as baby boomers are concerned, this is definitely not the case! Most of us are still working. Even those of us that have reached retirement age are pursuing our passions and saying no to "aging gracefully." As a result, productivity is just as important to baby boomers now as it ever has been in the past.
Prioritization is the key to productivity – and the sooner you get started, the better. One of the problems with checking your email first thing in the morning is that your inbox becomes your task list.
Before you even open your computer, take a few minutes to write down the 3 tasks that you want to accomplish by the end of the day. Try to focus on the activities that are both important and time critical. Check your list at least once during the day to make sure that you are on track. Doing this will increase your productivity almost overnight.
Hydrate Your Body as Soon as Possible
This ritual is so simple that many people miss it entirely. Water is the essence of life. When we sleep, our bodies are deprived of water for 8 hours at a time. To add insult to injury, the first drink that most of us offer our bodies when we wake up is a cup of coffee. So, it's important to get hydrated as soon as possible.
If you want to give your water a little extra "kick," why not add some lemon juice? Lemon juice is an excellent source of vitamin C, citric acid, calcium, potassium and magnesium. It may aid with digestion, which will come in handy when you make your healthy breakfast.
The 30 minutes after you get up are the most important of your day. So, make them count! Practice gentle yoga, write down what you are grateful for, organize your to-do list and top it all off with a healthy breakfast. Your body and your brain will thank you!
What healthy morning rituals do you follow? What do you think of the suggestions in this article? Please join the conversation.
Let\'s Have a Conversation!