Contrary to what many think, being a savvy, deal-scoring traveler is not a natural talent. It's an acquired skill that comes from many, many years of travel experiences. It's bred from the countless successes and mistakes that one makes along the way. It also comes from swapping stories with other travelers, hearing their victories and pitfalls, and sharing your own lessons with them.
I recently connected with two Wanderful global members who have made it their mission to help others become savvy travelers. Melissa Ho and Vicki Parchamento, with their blog C&B Adventures, help other travelers feel empowered and confident to go out on their own — and score killer travel deals while they're at it.
Melissa and Vicki are both seasoned travelers. Between them, they have visited more than fourteen countries. They're also smart and confident women who are keen on sharing their knowledge with others and inspiring them to make travel happen for themselves. We had met earlier this year at the Women in Travel Summit, and I was excited to connect with them again and hear about how they're showing others the skills to become savvy travelers.
What made you decide to start a travel blog?
Melissa: Well, Vicki and I have been traveling together since 2011. We wanted a way to share everything we learned from our travels.
Vicki: We also do it to inspire others, especially our close friends. It's a place where we can share our tips and tricks, and things like that.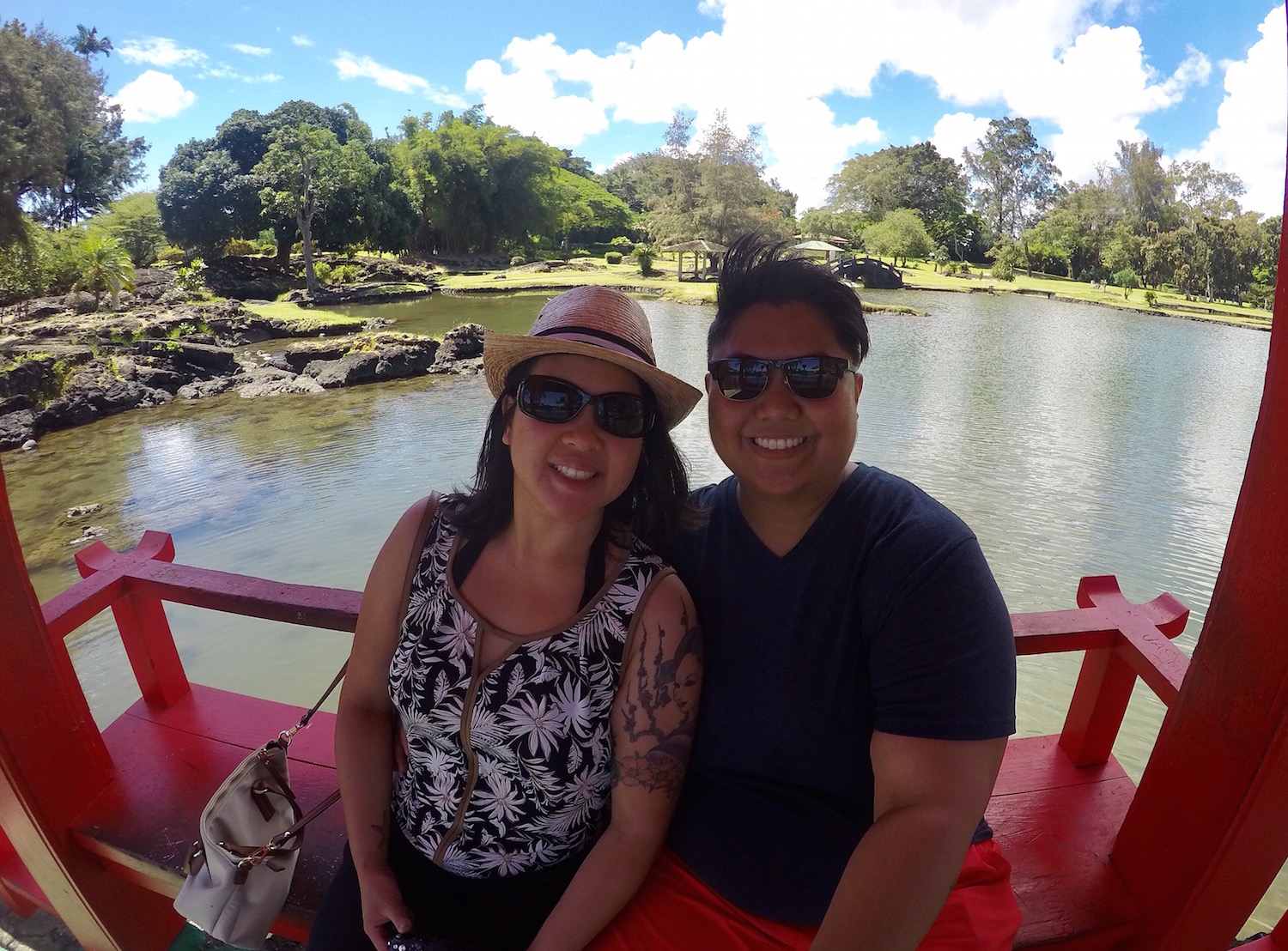 How did you two come up with the name "C&B Adventures"?
Melissa: I started calling Vicki "Cub" as a nickname, and she started calling me "Bunny," so we decided to call our blog The Cub and Bunny Adventures. Eventually we just shortened it to C&B Adventures.
Tell me about the kind of travel you two like to do.
Melissa: We like deal-savvy type of travel. Looking for a deal drives what we do and where we go. Sometimes it's a good flight. Sometimes it's a vacation package. The places we go may seem pretty random at times, but we just go to where the deals are.
How did you first get into travel deals?
Vicki: The first time I experienced it with Melissa was when we first went to Europe together. We found a cheap direct flight from Calgary to London. Before that, I would always look for prices on third party travel search engines, and compare those to what the airlines were pricing them for.
Melissa: Vicki and I always enjoy saving where we can. When we first started traveling, we mostly relied on airline e-letters, inquiries from travel agents, and we even went to travel expos here in Calgary. But that proved to be very time consuming. It led us to look for deals using other methods, which surprisingly doesn't take as much time or effort. We subscribe to local bloggers who specifically look for travel deals on a regular basis. We take recommendations from other travelers who refer us to travel apps to save on costs for transportation and accommodations. And we also take advantage of third party search engines.
Do you have certain deal websites that you follow?
Vicki: We follow yycdeals.com. It's for any flights coming into the airport in Calgary.
Melissa: And we always sign up for airline subscriptions as well. A lot of international airlines are now flying out of Calgary. Besides Air Canada and WestJet, there's also Air Transat and KLM.
What are some of your top travel tips?
Melissa: Always have local currency on hand for the places you are visiting before you leave on your trip. It takes the stress out of purchasing items like food or paying for a taxi in case they don't take credit cards. And avoid exchanging currency at the airport due to higher rates. Go through a bank or a currency exchange store that will give you lower exchange rates.
Vicki: Always make sure you check in online 24 hours before your flight. This has saved me time, stress, and even money. It is totally worth it. Plus, you are able to double check if your flight has changed or has been cancelled. Also, plan ahead. We believe a big part of a successful trip is the planning.
Melissa: At the same time, no matter how well you plan a trip, there might be some hiccups that come up. Whether it's a flight cancellation or lost luggage, no amount of planning can stop things from happening, so you just have to roll with the punches and make the best of it.
What's something that you two are working on right now?
Vicki: A lot of our friends ask us how we find our deals and how we plan for our trips, so we came up with an idea for personalized travel guides. We're calling it Trip Blueprint.
Melissa: We're excited to switch the focus of our website. With Trip Blueprint, we'll be sharing online itineraries of our trips to show others how to plan their own deal savvy adventures. We'll share advice on the entire planning process, which includes budgeting, accommodations, transportation, cheap eats, and activities. I believe that over 65% of a successful trip is the planning, and 35% is the fun. A lot of people don't like to do things because they don't know how to plan, and they don't know where to start. We want to show people that even if we don't know an individual place, we can still help and show them it's as easy as you make it. That's where our website wants to go.
What kind of research have you done?
Melissa: We started with ourselves when we noticed there was insufficient information online on how to plan the most cost-effective trip while making it personalized at the same time. So, with our own trials and experiences over the past five years, we realized how important it is to plan properly, to make the best of your travels by saving time and money.
Vicki: When I trip plan, I usually go to other travel blogger websites, Google, and TripAdvisor to read reviews or recommendations. I do a ton of my research at these sites and gather information specifically for our niche.
Melissa: We also reached out to people we knew – colleagues, friends, relatives, and acquaintances – who fell within our niche. We found that they were open to traveling more but were overwhelmed by not knowing where to even start planning for a trip.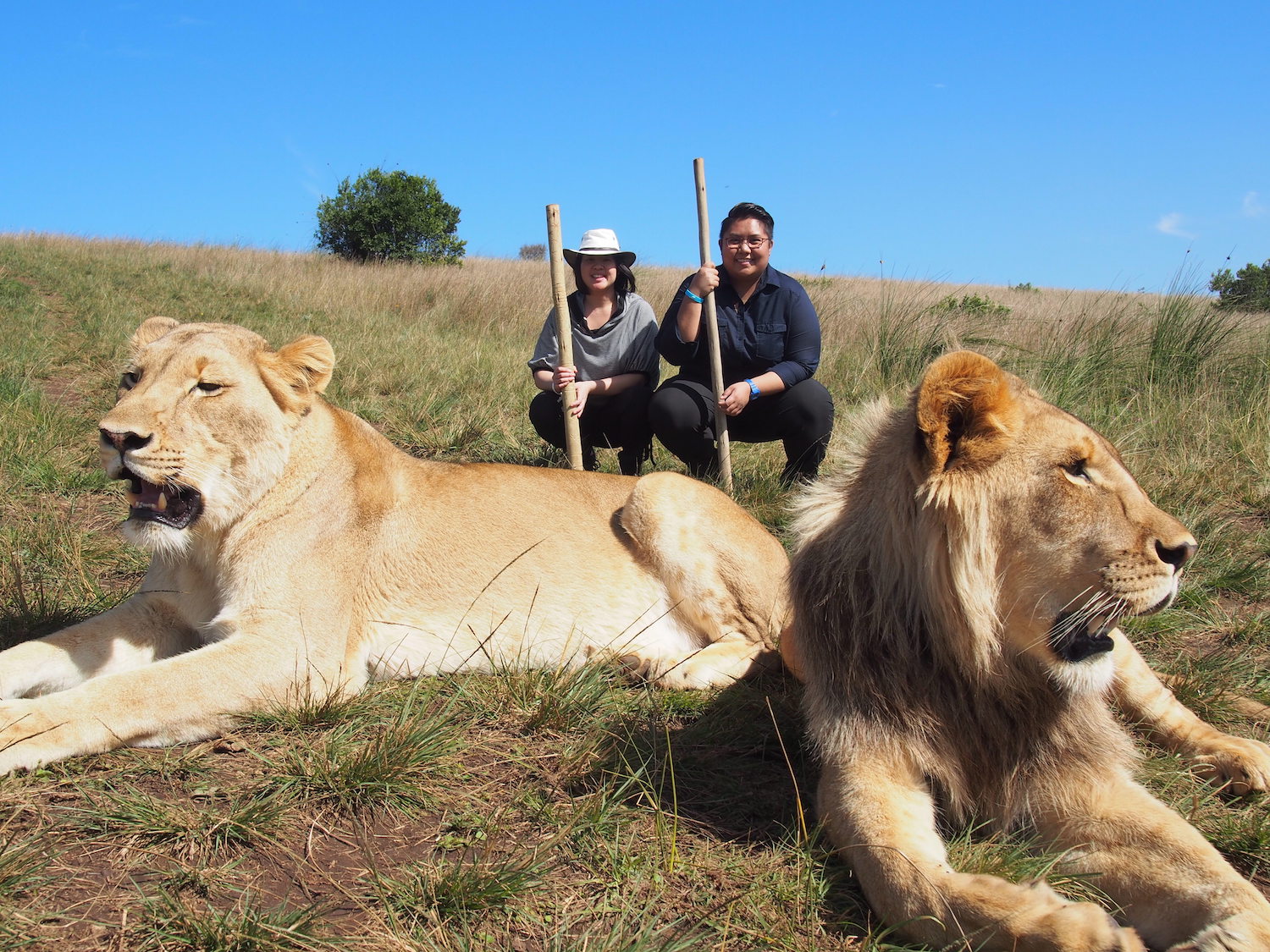 What processes do you two have for planning a trip?
Melissa: We take it one step at a time and follow the process that we've done for all our trips. Whether it's a weekend getaway or a 6-month or longer trip, I believe that the Trip Blueprint process can apply to each one.
Vicki: The process we currently have is to pick a place where we can get the best deal to fly from Calgary. Those savings can really add up, especially with the currency conversions. From there, we strategically view low season trends, weather patterns, and upcoming flight deals for specific countries we want to visit while we are there.
What great advice!
Melissa and Vicki are certainly great examples of savvy travelers. Many people often think that finding a good deal takes a lot of time and effort, especially when it comes to travel. But these women are showing that this doesn't have to be the case. In fact, by signing up for travel newsletters and websites, it can be as easy as just checking your email. And with Trip Blueprint, the planning part can also be made simple and easy and done for you.
At the end of our chat, Melissa and Vicki announced something even more exciting: In the coming year, they're planning on leaving their corporate jobs to put their savvy traveler skills to the ultimate test and travel through Southeast Asia!
I can't wait to see what the future has in store for these ladies. One thing's for sure, we'll certainly be hearing more from them.
---
Get more involved with Wanderful: Be a Global Member!
For $7/month or $69/year, you get all the perks of free membership, plus:
Special perks at select events & admission to members-only events in a chapter near you
Access to our monthly members-only webinars featuring inspiring women travelers around the world
$20 off your ticket to the Women in Travel Summit
Opportunity to be a featured member on sheswanderful.com
Exclusive members-only access to resources and content on sheswanderful.com
Member badge for your blog or website
Sign up now
Pin this post!