Looking for fun? These travel essentials will help get you there! Image by Nisbah Hussain.
Since the arrival of my daughter some seven years ago, we have travelled extensively with our little children both at home in the UK and to a number of countries across the globe. Each trip and age brings its challenges, but I'm often asked by new parents and those who are planning their first major trips what my travel essentials are when taking long-haul trips with children.
Here are my answers! This list covers a range of ages but is always my first point of reference when putting together a travelling kit.
A Comfortable Flight
You can never quite predict how your child will be on a flight, but you can still be prepared!
We flew long-haul to the far East this summer with three children under the age of seven years old and knew the flight would be the hardest aspect of the trip. Thankfully, we found the TravelSnug, which is perfect for flights. Our sons slept amazingly, one for a whole 7.5 hours to Doha!
Think about also packing small pillows, warm socks, and favorite stuffed animals.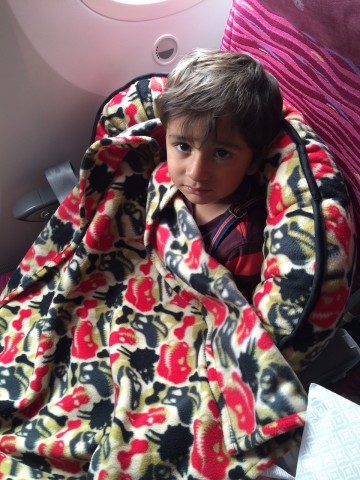 A Carrier
Carriers are my "go-to" for various aspects of a trip. They're perfect for airports and places like temples or castles, where a pushchair is not a feasible option. They're also great for keeping your hands free, which is especially helpful when travelling with more than one child.
After a 12-hour flight, the last thing you need in a long queue is either a toddler running away or a crying one who wants to be picked up. A carrier is your answer to all of these problems. We have used various carriers, from the BabyBjörn for newborns to the Manduca, which is a backpack carrier for toddlers.
A Pushchair
This is one of most important things a travelling family will buy.
My checklist for a good travelling pushchair is:
Easily collapsible
Lightweight
Compact
Able to be pushed one-handed
Has a single bar for handling
Allows your child to sleep comfortably
I would recommend you always take a pushchair with you wherever you go until your child is at least four years old. Long days out to places like Disney and other full-day attractions can make for very tired and grumpy children. A little rest here and there really helps to control the complaining. Bonus: A pushchair is ideal for carrying bags!
A First-Aid Kit
This is the only thing  that I have with me on every trip. It stays in my changing bag even for day trips.
What do I keep inside our first-aid kit? My essentials for a holiday are:
50+ SPF sun cream
Nappy cream
Head thermometer
Children's paracetamol in sachets (below 100ml liquid restriction)
Plasters and bandages
Hand sanitiser
Antiseptic wipes
Antiseptic creams
Mosquito bands
Nappies
Yes, nappies are available all over the world, but when travelling for a couple of weeks, I have found that taking my own from home makes my life much easier. The sizes, material, and quality of nappies are different the world over. We ran out of nappies during a trip to Egypt, and it was nightmare to find nappies that fit! Bringing yours can give you the peace of mind to know you have what you need for your trip.
UVA-Protective Clothing
This is a must for me when travelling to a hot country, as your children will be in the sun and swimming pool for hours. Protective clothing is a must.
We love the Sunuva range and the peace of mind they bring. The clothing is stunning, and it has UPF 50+, which is a must for countries with lots of sun and opportunities to enjoy it!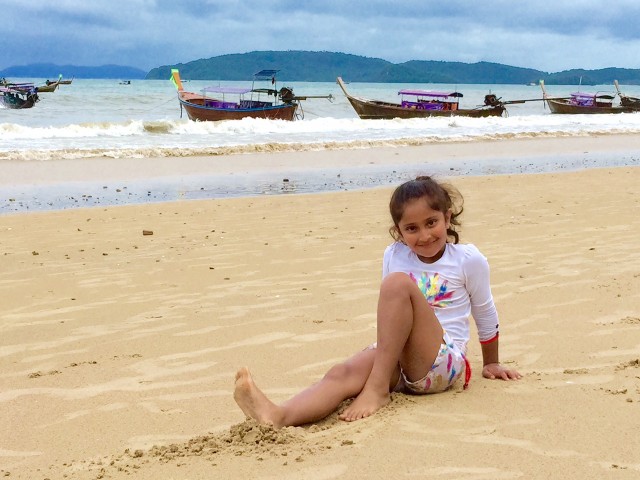 A Backpack Changing Bag
Forget the fancy mummy changing bag! A comfortable backpack is a must for travelling, as it's ideal for long flights and travel days. I chose a bright red rucksack, so it's distinctive in the crowds. It's perfect for both myself and my husband to carry.
Entertainment
Play-Doh (small tubs), crayons, and playing cards are essentials for flights, times of waiting, and as a go-to for a few minutes of extra distraction. For older children I have started buying plain journals and pencils, so they can draw and write about our adventures!
Do you travel with children? What are the travel essentials you don't leave home without?