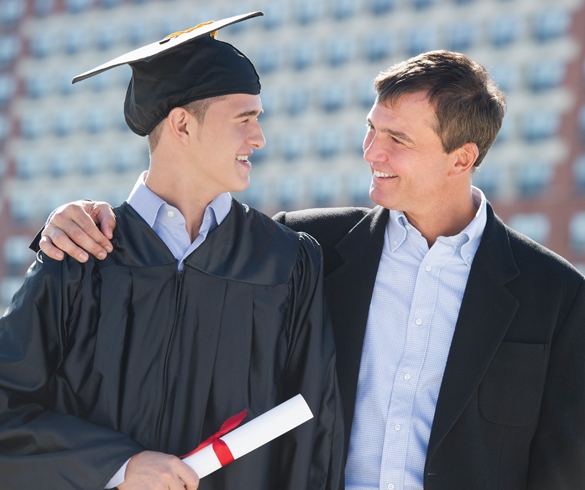 Honor Dads and Cheer Grads

Inspiration for the perfect presents
With the end of the school year and summer fast approaching, gifting occasions are plentiful. Some events – graduations and Father's Day, in particular – can be a challenge when it comes to finding the perfect present.
Resist the temptation to throw some cash or a gift card in an envelope and instead peruse these ideas for inspiration for gifts that your dad or new graduate will actually use and appreciate.
Find more gift ideas for dads and grads at officedepot.com.
Gifts for Dads
Upgrade the Man Cave
Keep dad's space cool with smart home technology that can control features such as temperature, lighting and music volume. Many devices and apps allow for themed settings, so dad can instantaneously turn up the lights and sound to catch the game on his big screen, or relax while taking a leisurely weekend nap.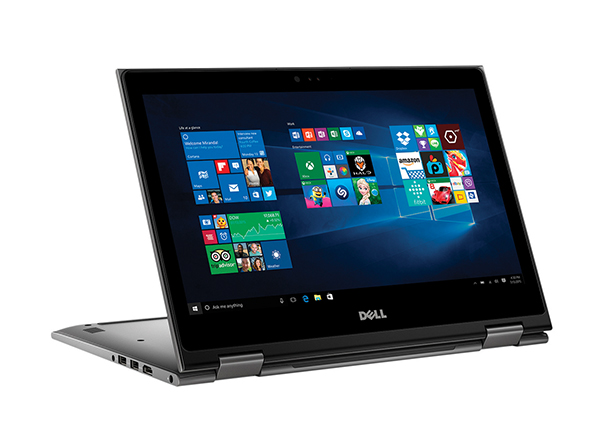 Gadgets Galore
If dad still works on a desktop, help him upgrade his outdated tech toys. Go in on a big present with your siblings and splurge on dad with a top-selling 2-in-1 laptop, such as a Dell Inspiron 13, which is available at Office Depot and OfficeMax locations. The stores offer a broad assortment of tablets and laptops to get him going with the latest in portable technology.
Out of This World
If you love playing video games with your dad, take it to the next level this Father's Day with a virtual reality headset that gives new meaning to getting into the game. These devices allow for 360 degree immersive viewing of more than 400 virtual reality apps available for Android and iOS devices, as well as many popular video content providers.
Tech for Every Day
So much of people's lives revolve around technology, and dads are no exception. Help him stay up-to-date with simple yet convenient and effective options for his smartphone like rechargeable power banks, cellphone cases, screen protectors and charging accessories. For a less tech-savvy dad, start small with an option like Bluetooth headphones.
Share Memories
A new digital camera is the perfect way to let dad capture every moment together with the family. If he as an ample photo library just waiting to be shared, create a work of art with a personalized canvas print he can proudly display in his office or favorite room in the house.
Goodies for Grads
Show Some Spirit
Graduating doesn't have to mean leaving everything about college behind. Let your grad proudly represent his or her alma mater with university-branded items for their desk at the office or at home. With an assortment of spirited options, Office Depot offers everything from USB drives and mouse pads to planners and notebooks.
Planning Ahead
Starting a new job means taking on new responsibilities and learning the ropes at a new company. Help your graduate stay ahead of the learning curve and on top of important meetings with a smart, new planner that makes organizing that extra-busy schedule a cinch.
Photos on the Go
If your grad is an avid photographer or even just enjoys the occasional commemorative photo with the family, consider a gift that gives him or her the ability to immediately enjoy personal artwork. While looking at photography on a phone can be fun, a device like the HP Sprocket Wireless Photo Printer, which can fit in a pocket, gives the option to print a 2-by-3-inch photo in as little as 40 seconds so favorite photos don't get lost in cyberspace.
Sign Up for Success
Today's students probably spent most of their college years tapping keys to take notes and complete important tasks. While those habits will transition well to the corporate world, there are still plenty of reasons to have some quality pens available. Whether jotting quick notes while on a call or signing important documents, the job is more enjoyable with a high-quality pen in hand.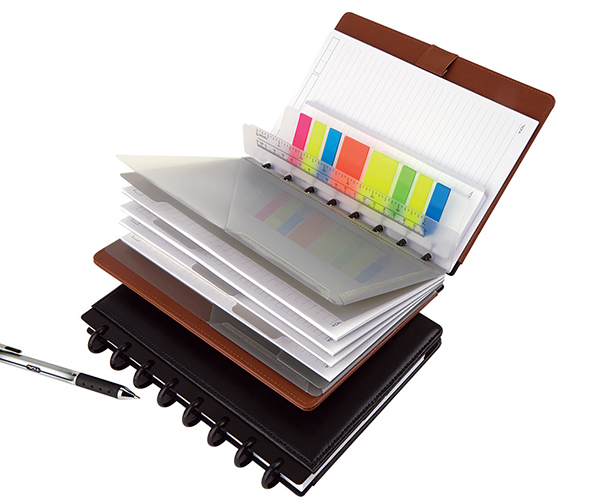 Take Initiative
When starting a new job, a newbie needs to show just how much he or she is engaged in the work. Give them the opportunity to showcase value by documenting brainstorms, meeting notes and important deadlines in a discbound leather notebook, such as the TUL Note-taking system. Bonus: you can even pick out the paper inserts that best fit his or her personal style.
Photo courtesy of Getty Images (father and son on graduation day)
Source: Office Depot