Virtual travel allows you to explore the world without having to even leave your home. While we're all staying home to stay safe right now, there are countless ways you can enjoy traveling virtually.
Travel isn't just about getting on a plane and going thousands of miles away from home.
In fact, the benefits of travel can be found anywhere. And the Wanderful community can prove it!
Virtual Travel Community Events
Wanderful is a women's travel community that brings women from all over the world together to celebrate all things travel. That means so many different things to different people, so let's break it down.
If you push your own boundaries, learn to feel comfortable in discomfort, and challenge yourself and your preconceptions, then you're getting the benefits of travel.
You might be exploring your own backyard (literally, since we're not going very far these days) or staying inside but expanding your mind.
Whatever you choose to do, these virtual travel events can help you to reach new levels.
First: Travel Through Music
As you read through all of these amazing options to travel virtually, make sure you have some global beats in the background!
Wanderful has partnered with Pandora Radio to create a powerful station for all you globally-minded women out there. Check it all out right here.
*Note that Pandora can only be streamed in the US or via VPN.
Virtual Travel Nights In
We're starting a new series on the blog based on conversations in our community. Lots of Wanderful members are doing travel nights at home, exploring the cuisine, music, language, and movies of another country.
Get ready for lots of inspiration, courtesy of our fantastic Wanderful community!
Virtual Dance Classes
Ever wanted to try belly dancing but felt too shy to go to a class? Here's the beauty of virtual dance classes: You can turn your own camera off so you're *actually* the only one in the room!
How about that for a perfect way to learn new skills?
Wanderful isn't stopping at belly dance. Our virtual dance classes will also include tango, ballet, Irish step dancing, Scottish highland dancing, and more!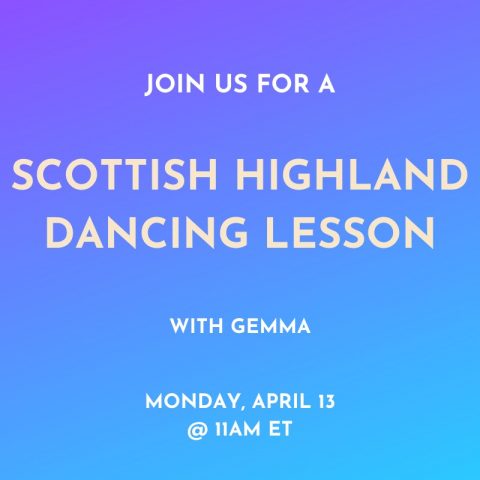 Virtual Language Circles
Learning a new language is one of the most extraordinary ways to improve your travel experiences. Being able to express yourself in the local language and to connect with the local people wherever you go gives you a better understanding of a place.
Wanderful members come from all around the world and all sorts of backgrounds. So we also have plenty of different languages represented in our travel community!
Some current online language circles include Spanish, French, and Dutch. Others that are in the pipeline include Mandarin, Arabic, Italian, and Portuguese.
At-Home Workouts and Fitness
Travel fitness starts at home! If you want to hike to Machu Pichu or climb Mt. Kilimanjaro, then you'd better start training at home before you go.
Wanderful members have been sharing their professional capabilities online as fitness instructors, personal trainers, and yoga teachers.
We even have a Doga class coming up soon! Yes, that's yoga with your dog. Anyone who's ever tried to do yoga with a dog around knows you just need to laugh about it!
Virtual Travel Learning and Sharing
The Wanderful community is filled with women who have been all around the world with incredible experiences.
From sharing our favorite travel souvenirs to offering insight into travel hacking and rewards programs, we're all about women helping women to travel more. We're doing travel inspiration boards together and helping each other preserve memories and scrapbook items.
This time is being used to educate and to enlighten each other. Telling tales of travels past and inspiring each other to visit our favorite places and spaces in the future helps us all!
Whether we ever actually get to all these places or not, we're broadening our horizons and learning about new places and cultures every day.
Virtual Book Clubs
Just because we can't travel or get together in person doesn't mean we can't share and learn from each other! We're doing virtual book clubs on a variety of topics.
Don't like the book options in that group? Check out another one!
There are several happening concurrently so you can choose the book that most appeals to you and jump in to chat about it.
When we can't travel, we can still explore through literature.
Virtual Travel Trivia
Trivia nights have gone online all around the world. So we about to start running our own trivia nights with a full travel theme!
From geography to language, flags to animals, holidays to films — the travel inspiration just keeps on coming.
Travel Movie Nights In
Thanks to technology, we can all watch the same film at the same time, even if we're not in the same room together. Virtual travel movie nights are so much fun for everyone to feel connected while staying at home.
Watching travel movies is just another way to explore other places or to just escape somewhere else for a little while. Sharing that experience with other women who love to travel is such a lovely way to spend a Saturday night!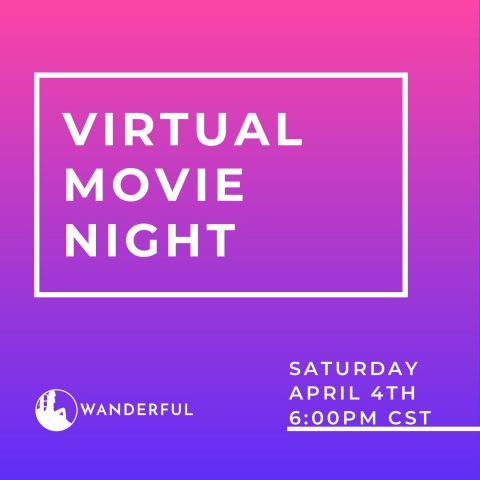 Virtual Happy Hour + Coffee Chats
Our Wanderful Women Wednesdays happen in chapters around the world, but we can't meet up in person right now. So, how do we fix that? We take happy hour into our homes!
Pour yourself a glass and hop into the virtual travel chat to share stories, enjoy a few laughs, and cheers to future travels where we can all be together in real life.
If you're more of a morning person, join a coffee chat instead. These social times are ideal for connecting with like-minded women all around the world.
Travel Creator Educational Opportunities
Within the Wanderful community, we have a specific group for women travel creators, called the Creator Collective. This group helps content creators to start, build, and expand their businesses.
Bloggers, vloggers, influencers, and small businesses in the travel space all come together to share insights and tips, to educate each other and to support each other's business growth.
Educational webinars include topics such as:
SEO tips and tricks
Creating a content calendar
Creating your media kit
Expanding your brand by becoming a tour guide
Learning Instagram marketing techniques
Planning group travel
Getting started with video
The Creator Collective is especially helpful for women trying to diversify their income right now or who are just trying to find an outlet for creativity.
Virtual Open House
Did you miss our absolutely amazing Virtual Open House?
Wanderful hosted a four-hour live stream on Facebook where members and coaches offered just a glimpse into what this women's travel community is all about.
From a guided breathing exercise to learning how to power pose, from a Moroccan lamb stew cooking demo to a French lesson…if you missed it live, you should check out the recording!
Everyone had so much fun sharing moments – or hours – together virtually.
While we stay home, we don't have to separate ourselves from our community. Social distancing does not mean separating from socializing.
We're social creatures and we need each other, now more than ever.
This is your chance to be a part of something global, fun, supportive, and exciting. Virtual events are just one part of what Wanderful is all about…come see for yourself!
Learn all about Wanderful membership
Liked this post? Pin it!