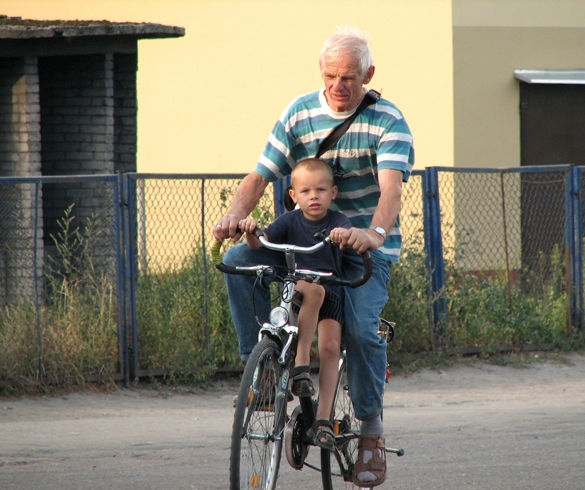 Grandparent Getaways

Trips to take with your grandchildren
– \"No parents allowed.\" It\'s not a sign on a kid-only clubhouse, it\'s the first rule of travel for memory-making grandparent/grandchild vacations.
Taking a trip with the grandchildren is a great way for the two generations to get to know each other and bond over a common experience. From simple day trips to luxury vacations, there are plenty of ways to whisk the kids away from mom and dad for an awesome adventure.
Trip Ideas
Local Treasures. You don\'t always have to go far to find fun things to do. Zoos, amusement parks, festivals, museums and historical sites are great daytrip or weekend getaway ideas. Keep an eye out for special events at area attractions, such as butterfly exhibits at an arboretum or special festivals at theme parks such as Silver Dollar City or Six Flags.
Make it Personal.
Taking them to the same vacation spot you visited with your parents – or their parents – lets you share part of your personal history.
If you\'re interested in family history, a trip to the country your ancestors came from joins family history with another culture, bridging cultural and generational gaps in one remarkable vacation.
Share your passions with them. If you love history, a trip to Washington D.C. is a must. (And with so many things to do for free, it\'s a bargain, too.) If you love animals, volunteer at the Best Friends Animal Sanctuary in Kanab, UT. You and your grandchildren can work with the 2000 or so animals in residence there, and be within driving distance of the Grand Canyon, Bryce Canyon and Zion National Park. Whatever you love – music, plants, camping – there\'s a family vacation to help you share that love.
Go with the Pros. There are a number of travel companies that either specialize in or offer intergenerational travel packages.
Grandtravel (www.grandtrvl.com) welcomes grandfathers, grandmothers, aunts, uncles and family friends to take grandchildren on a special trip. They select destinations all over the world and teach about the area\'s history and its people and culture. Visit places like Alaska, London and Paris, Washington, DC and Italy. Grandchildren of any age are welcome, but they recommend ages seven to 17 for most trips.
Elderhostel (www.exploritas.org) offers educational trips all over the US and the world. Some 2010 trips include:
A Greater Yellowstone Adventure for Grandkids and Grandparents (Montana)
Kayaking with your Grandchild: Exploring the Lewis and Clark Columbia River Water Trail (Washington)
Artists in the Making: Creative Expressions in the Ozarks (Arkansas)
A \"Boxcar Children\" Adventure (Northern California)
Misty and the Wild Ponies of Chincoteague Island (Virginia)
Other great trip ideas and tips can be found at www.boomeropia.com and www.grandparents.com.
Do some research, get the grandkids involved in the planning, then head off for a great grandparent getway that no one will ever forget.
Source
Family Features