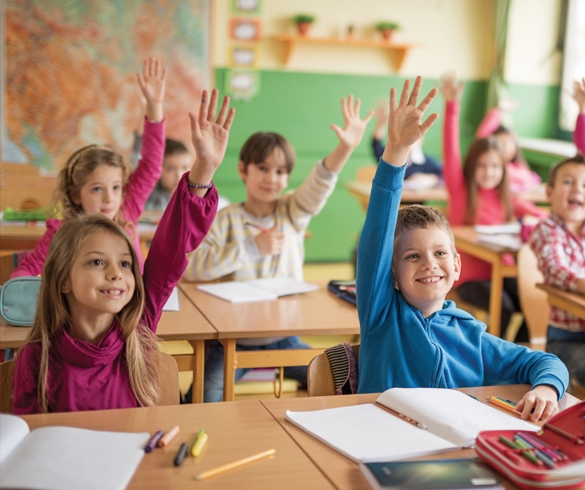 Best Bets for Back to School

Every family needs the right items on hand to ensure students are geared up to succeed in the classroom and on the playing field. These supplies and handy tools are designed to make back-to-school season easy as 1-2-3 for kids and parents alike.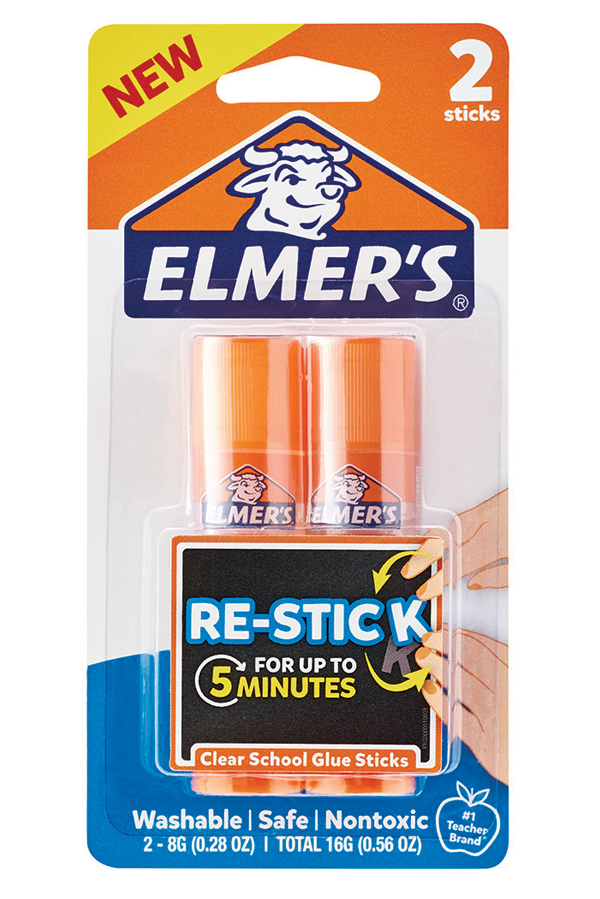 A sticky solution
Art projects abound when a new school year begins and the perfect paper crafts require a secure bond that withstands transportation from school to home. An Elmer's Re-Stick Glue Stick lets little hands fine-tune placement of different pieces for up to five minutes before a permanent bond forms. The sticks apply smoothly and dry clear for a mess-free appearance that is ideal for younger learners, as well as making poster presentations, crafts and more. See what ideas will stick for you at elmers.com.
Smart sipping
Good hydration is important for overall health and keeping a water bottle by your side is one way to help ensure you're keeping your intake steady throughout the day. The Contigo AUTOSPOUT Chug Water Bottle enables simple sipping on the go with its patented technology and high flow for quick, one-handed drinking. The vacuum-insulated stainless steel keeps beverages refreshingly cold for up to 24 hours, and a protective spout prevents leaks and helps keep out dirt and germs. Find more information at gocontigo.com.
Word-wise
From creating spaces at home that help organize school paperwork to identifying personal items like laptops or calculators, an electric labeler makes short work of the job. The DYMO MobileLabeler offers Bluetooth connectivity for fast and easy setup, along with a voice-to-text feature and spellcheck to help save time. A free app lets you create the label via a smartphone using a wide variety of colors and font libraries then print the size you need from 1/4 inch-1 inch wide. Learn more at dymo.com.
Organize with color
Keeping track of schedules, homework and other activities can be an exhausting chore, but a color-coded dry-erase board is one way to keep everything straight. A highly visible, low-odor ink like the one used in the EXPO Dry Erase Markers with Ink Indicator makes getting organized fun, plus the easy-to-see ink levels ensures you'll never unknowingly run dry. The versatile chisel tip marks broad, medium and fine lines, and six bold and bright colors let you add a little creative flair to your efforts to bring order to the chaos. Check out these and other dry-erase tools at expomarkers.com.  
A cool way to refuel
A rigorous morning of academics calls for an energizing and nutritious lunch to power through the end of the school day. Rubbermaid BRILLIANCE Lunch containers are leak-proof with airtight latches and adjustable insert trays and dividers to create custom compartments inside. The ultra-durable material keeps the container stain-free and odor-free. They're also BPA-free and safe for the dishwasher, microwave and freezer. Find this and other lunch solutions at rubbermaid.com.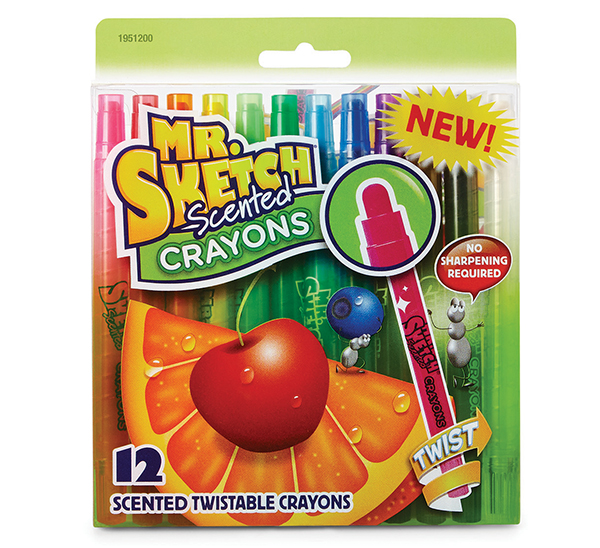 Artwork for the senses
Nothing sparks creativity like engaging all the senses, and an array of bold scents and vivid colors is the perfect combination for some inspired artwork. Mr. Sketch Scented Crayons come in a package of 12 and feature a twist design that means they never need sharpening. A hard plastic body reduces crayon breakage, making these instruments ideal for children as young as 3 years of age. Explore more crayons and tools to encourage creativity this school year at mrsketch.com.
A bright idea
Defining important text or keeping track of key calendar dates is easier with Sharpie Clear View Highlighters that feature a see-through tip that allows for precise highlighting. The versatile blade-style tip draws thick lines for highlighting or thin, defined lines for underlining, while specially formulated ink technology resists smudging of many pen and marker inks. Choose among four bright colors to make your mark and find additional answers to your highlighting needs at sharpie.com.
Photo courtesy of Getty Images (children at school)
Source:
Newell Brands