Hop on to Instagram, Facebook, or Tinder, and you're likely to find a snap of a friend or suitor smiling over the hills of Machu Picchu. You know the one: Arms raised with breathtaking ruins below and Waynapicchu Mountain looming over in the distance.
They've completed the famed Inca Trail, a four-day, 43-kilometer trek through the jungle and up to the ruins.
Countless companies in Cusco and throughout the rest of Peru provide guidance for the trek, a necessity, as there are so many ruins along the trail that the government requires it. For around $700 USD, you get a guide, transportation, meals, and even a team to carry your stuff to take the trip so many have done.
It's beautiful, magnificent, and unforgettable.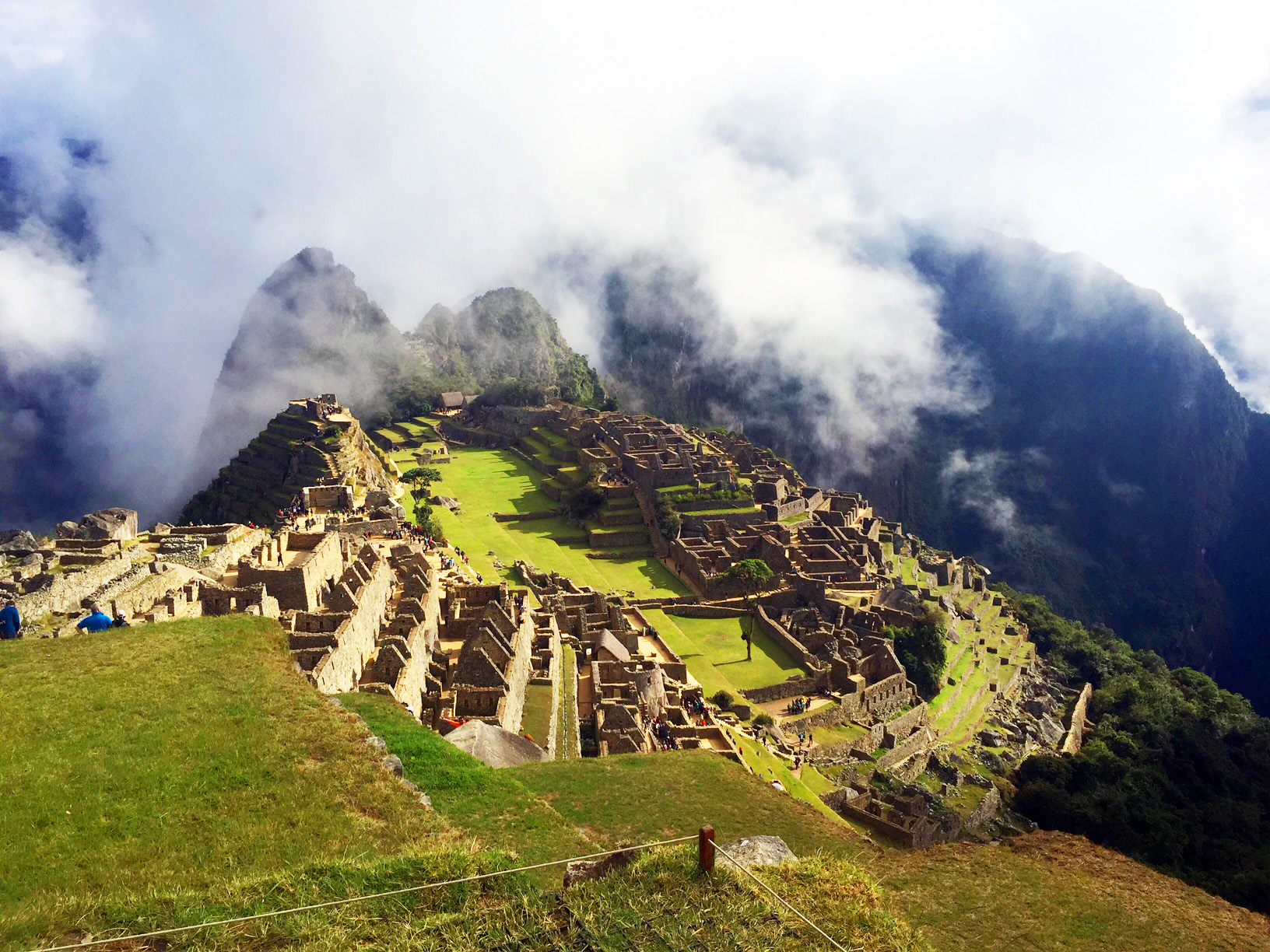 But did you know that there are actually several trails that the Incas used that lead to Machu Picchu?
The Inca Trail is just the most popular for its ruins. It was popular among the Incans, too: It was the trail used by the messengers.
The locals believe the Andean Mountains give them energy.
I believe it, too.
In June of 2016, I had been living in South America for four months (Argentina for two, followed by Bolivia and then Peru), and was no stranger to the energy of Pachamama, the "Earth Mother" of the indigenous people of the Andes.
It's this energy that led me to embark on Salkantay, even though I had already been to Machu Picchu eight years before. It's a less-known trek that many hikers thinking of visiting Machu Picchu might be unaware of. The trail through the Salkantay pass leads to Machu Picchu via one the most holiest, sacred peaks (or apu).
I wanted to get a taste of some of that spirituality and experience breathtaking views through several different climates. After hiking it, I can't recommend it enough.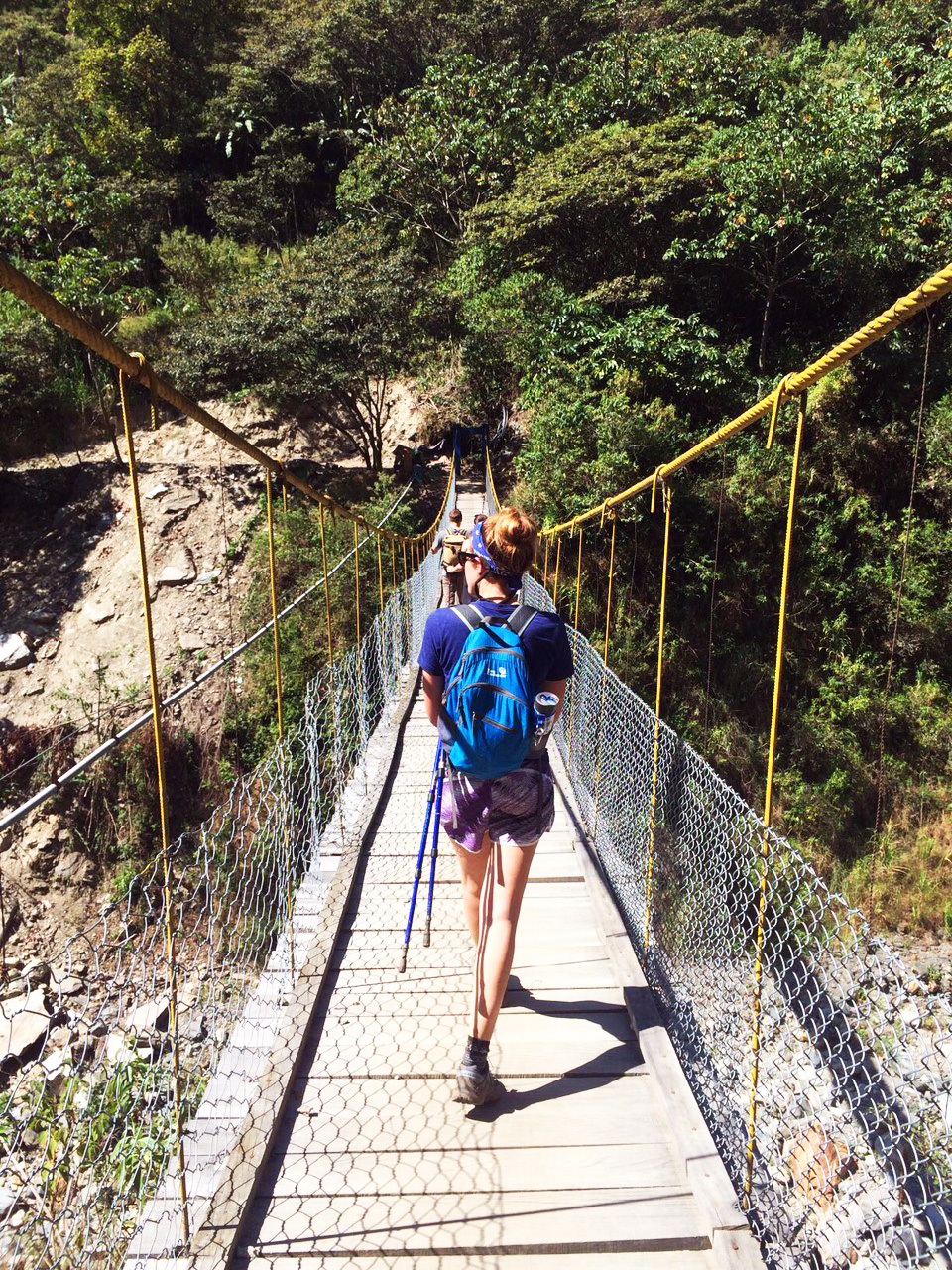 At 75 kilometers, the five-day trek is almost twice as long as the Inca Trail, with a reputation for having a killer second day through the Salkantay Mountain pass. The second-most topographically prominent peak in the country, Salkantay translates from Quechua to "Savage Mountain."
I was ready to take the road less traveled.
And this is where my story begins.
I was fortunate to have eight other friends interested in the trek. Together with a guide, two cooks, and a horseman porter to carry our belongings, I felt ready.
I had only ever hiked while carrying all my belongings on my back, with days ending in one-pot pasta dinners over a camp stove, so having a staff felt like glamping, and I thought the journey would be a piece of cake.
I was wrong.
Day one was short, and just a bit uphill in the beginning.
"When I am in Cusco, I can barely walk three blocks without getting out of breath," our guide Freddy said to me as we walked along an aqueduct on the first day. "But when I am out here, I can walk all day without a problem."
Freddy pointed out wildflowers, their names, and their uses. We went over a very old-looking stone bridge. "Incan," he said, solemnly. This bridge had been built by the Incans, probably around the 15th century. Here we were, still using it.
Toward the end of the first day, we caught our first glimpse of snowy Salkantay Mountain. When we got to camp, we were delighted to find our "igloos" — small, glass, globe-shaped huts designed to be able to stargaze from.
In the evening, we hiked up to a glacial lagoon, and that's when I began to feel the altitude. The hike was mostly straight up, and seemed to go on forever. I had to stop several times to catch my breath. This was getting hard. But I pushed on, remembering being tired is part of my spiritual journey.
At the top, we were rewarded. There was a stunning turquoise lake with a looming snowy mountain over it. We even saw an avalanche as we sat out on the banks.
On the hike down, other weary hikers we passed asked us.
"Is it worth it?" they'd ask breathlessly. We assured them that it was.
Back at camp, we built a fire and turned in early, with the eerie moonlit glow of Salkantay watching over us.
On day two, we rose at 5am.
It was to be our longest, mostly uphill day.
We began the slow walk toward Salkantay in the freezing cold, over rocks and through streams. Freddy told us to grab a rock to carry to the top, so I plucked a silvery river stone from a stream. I struggled. I thought about the Incans that took the journey this way,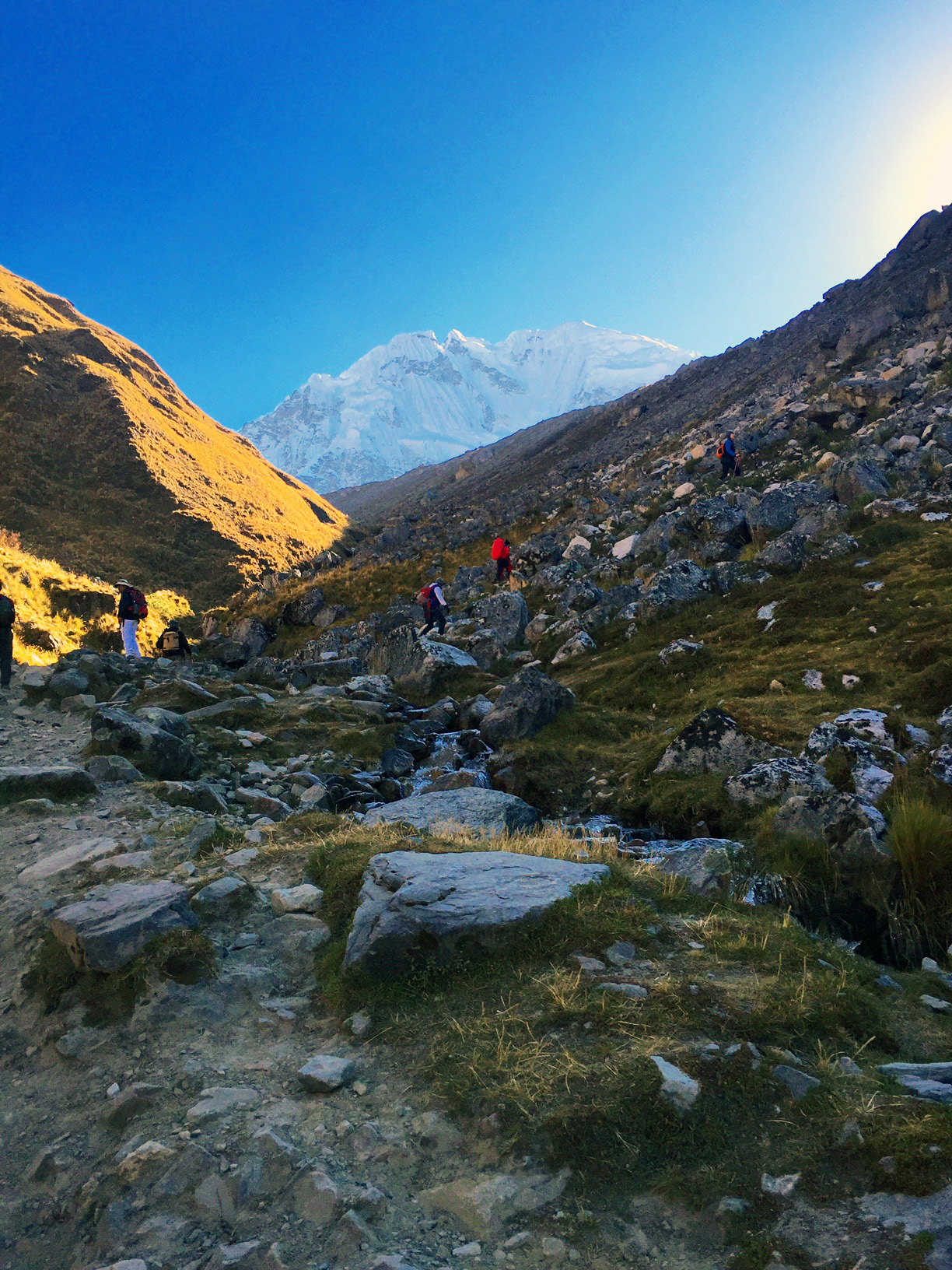 After a few hours of bouldering, we eventually made it to the top of Salkantay pass. We sat in a circle and stacked our rocks into a pile. We selected and held three coca leaves together and let them blow toward Salkantay. Freddy spoke in Quechua, his native tongue, and we all repeated his words to thank Pachamama.
The hardest part of the trail was past us.
We began to make our way down, and after a brief lunch, mountainous and glacial terrain gave way to jungle. We made it to camp and claimed tents housed under thatched lean-tos. There was a little store with Cusqueñas (the local beer) and we purchased a few litros (liters) to share and celebrate beating the day.
Day three was a shorter day of hiking through the jungle.
And it was beautiful. The cold weather was behind us.
We said goodbye to our porter and patted the faithful horses who had carried our things until now (the team would take a bus with our bags from here on out).
We hiked all day next to a river, up and down hills and through granadilla (passion fruit) and avocado trees and tiny jungle villages. We stopped to rest in a field, and an aggressive donkey attempted to nose his way into our apples and granola bars. We bought a few of the passion fruits we'd come to love on another stop.
When we made it to camp, we opted to take a bus to a local hot springs with four large thermal pools and views of the jungle mountains. Back at camp, we had another excellent meal and passed a bottle of whiskey around a campfire.
On day four, we said goodbye to the chef and sous chef.
We were getting closer to Machu Picchu.
[Tweet ""The locals believe the Andean Mountains give them energy. I believe it, too." #MachuPicchu"]

This morning, we had a choice: Walk to Hydroelectic, our lunch stop, or take a bus with the staff.
I had come to hike, and wasn't going to let my weary legs get the best of me. I immediately told the group that I would be walking. The other woman there said that she would join me.
The men in my group looked at each other, hesitating, clearly wanting to take the bus, but torn about doing so when both women had agreed to hike.
All but one — who had some unfortunate blisters thanks to his rented hiking boots — relented.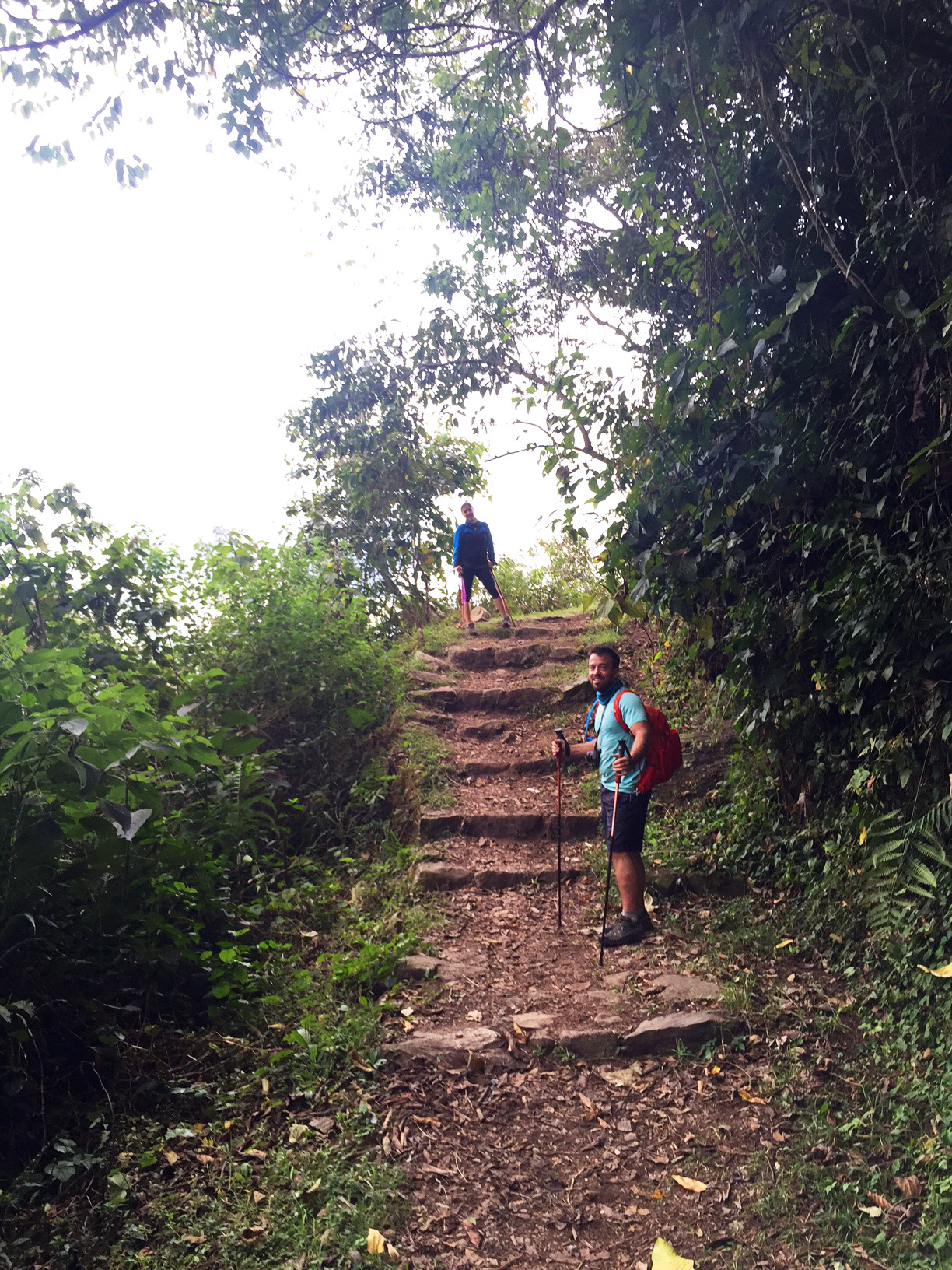 We set out and began uphill through coffee trees…and continued up for hours. It was tough. And now, it was hot and humid. Once we reached the top, though, we were rewarded: The clouds had cleared away and we were able to catch our first glimpse of Machu Picchu in the distance.
Our excitement was palpable, but downhill was just as difficult. It was incredibly steep and we slipped and slid much of the trek.
As we walked toward Hydroelectric, we could see ahead the massive waterfall for which the town is named. In the distance, it looked beautiful. Up close, it was breathtaking.
After pisco sours and trout for lunch and a 30-minute siesta on some hammocks nearby, we traveled on, walking along train tracks (while keeping a lookout for oncoming trains) to reach Aguas Calientes, otherwise known as Machu Picchu Pueblo.
Our hike was over.
In Aguas Calientes — which exists purely as a sleeping place for tourists going to see Machu Picchu — we showered, slept in real beds, and ate a real meal in a real restaurant.
On day five, we took a bus up to Machu Picchu.
The group was tired, and opted for the bus rather than a hike. I had hiked up eight years earlier, so didn't mind the break.
It really was over.
Reaching Machu Picchu wasn't my reason for this trek.
Sure, it's impressive, awe-inspiring, and important (please don't mistake my tone for dismissiveness!). It just wasn't the reason I wanted to hike Salkantay.
https://www.instagram.com/p/BG6tZKxzA3s/
In my travels, getting to a new place either by an easy bus or a speedy plane makes the anticipation so quick. I don't have time to really think about or take in what the next place or landscape might bring.
Hiking the actual road less traveled gave me space to do that.
I wanted to be out in the quiet, amongst the Andes. To see a side of Peru I hadn't experienced before. To walk the road the Incas took and the locals still take for a spiritual quest. To take the slow, difficult path and appreciate the journey over the destination.
I succeeded.
---
Like it? Pin it!

Have you ever had a spiritual experience while traveling? Share in the comments!