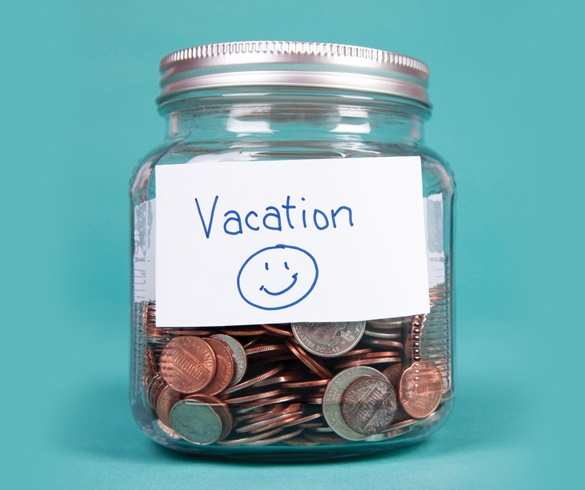 Penny-Pinching Travel Tips for Summer

Being on a strict budget may mean making sacrifices along the way, but with a little smart planning – and shopping – your well-deserved vacation getaway need not be forsaken.
The Internet, including online travel agencies, branded suppliers and other websites, is the leading source of travel information, surpassing referrals from friends and acquaintances and travel books, according a 2009 survey by the U.S. Travel Association.
With so much information available at your fingertips, it\'s easy to plan ahead and manage your travel spending. Not only that, a wide range of travel coupons are available online to help trim costs even further.
Follow these tips from the cost-conscious experts at CheapSally.com to make your vacation dollars work hard for you.
Accommodations: According to the U.S. Travel Association, lodging is the second highest source of travel spending in the country (second only to food). But your accommodations don\'t have to break the bank.
First, consider what type of hotel will best suit your travel needs. Will your trip be filled with sightseeing, tours and excursions that keep you away from your room most of the time? Or do you prefer to spend a leisurely stay at the hotel, enjoying its onsite amenities and attractions?
Depending on your preferences, you can allocate your spending to the elements that matter most. In other words, if exploring is on your agenda, save some cash by booking a lower-cost hotel with fewer amenities.
Online tools will allow you to search by amenities, location and even by other travelers\' ratings. Many sites offer hotel discounts, as well as tools to determine which arrival dates offer the best rates.
Flights: Pack light. Most airlines now charge for checked baggage, and extra fees apply if you exceed quantity and weight limits. Remember, you\'ll have to double those fees if you want to return home with your luggage.
Start early and do your homework. Several services are available that help you compare rates, as well as the number of stops and travel schedules, side by side. You\'ll get better rates booking well in advance. And never make an online purchase without checking first to see whether any discount codes are available to bring your price even lower.
Car Rentals: Beware of extra expenses with the add-ons, taxes and fees. Whenever possible, return the car with a full tank of gas. Know that airport car rentals are at a premium. If you can arrange for other transportation – such as a hotel shuttle – look for rental locations near, or even at, your hotel that are likely more competitively priced.
Be sure to try variations in your pick-up and drop-off dates and times. Even minor alterations can impact your price, for example, taking you out of the daily rate and into weekend pricing.
Vacation Packages: Numerous airlines and travel sites offer vacation packages with myriad features. Flights and car rental, car rental and hotel, all three – you name it. In addition to discounts on the key elements of the package, many also offer steeply discounted – or even free – add-ons such as entertainment tickets or meal vouchers. For the best deals, look for last-minute packages, where prices have been slashed to help fill vacancies, or for off-season destinations.
To find more travel savvy tips and savings, visit www.CheapSally.com.
Source
CheapSally.com