Back-to-School Medical Musts

It's the time of year when school supply lists, new shoes and first-day photos are on every parent's checklist. Back-to-school season is also the time when pre-teens should receive the tetanus-diphtheria-acelluar pertussis (Tdap) vaccine, the HPV vaccine and meningococcal vaccines to get the best protection from serious, sometimes deadly, diseases.
Protecting Your Child
In the United States, approximately 30,000 cancers caused by HPV are diagnosed each year. Nearly all cases of cervical cancer are caused by infection with high-risk types of HPV. The virus also has been linked to five other types of cancer.
It is estimated that 79 million Americans are currently infected and that there are 14 million new HPV infections each year. Many people who are infected will never know it. However, there is a safe and effective tool to prevent this cancer burden – the HPV vaccine.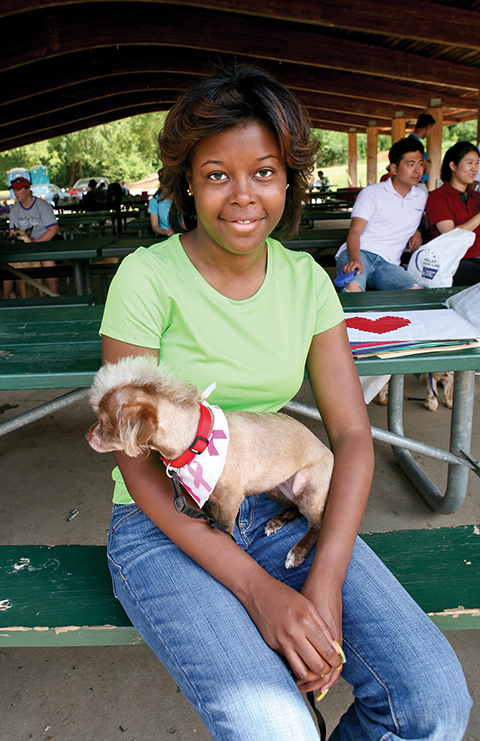 Cancer Prevention
The HPV vaccine prevents the nine types of HPV that cause 90 percent of all cervical cancers and pre-cancers, as well as most cancers of the vulva, vagina, penis, anus and throat. It also helps prevent infection by the two types of HPV that cause most genital warts. However, the vaccine works only if given well before an infection occurs. That's why, in part, the American Cancer Society recommends that boys and girls get the vaccine at ages 11-12 to achieve the best immune response and most complete coverage against cancer-causing strains of HPV.
Despite the power of the HPV vaccination to prevent cancers caused by HPV, in 2015, only 28 percent of boys and 42 percent of girls completed the series. Many boys and girls in the United States are not getting the HPV vaccine and are missing the protection it could provide.
More than 200 million doses of the HPV vaccine have been distributed worldwide, with more than 80 million doses in the U.S. Safety monitoring of the vaccine in 80 countries has revealed that most side effects were mild and similar to those seen with any other vaccine.
For more information, contact the American Cancer Society at 1-800-227-2345 or visit cancer.org/hpv.
HPV 101
HPV is short for human papilloma virus.
HPV's are a large group of related viruses, each of which is given a number called an HPV type.
Most HPV types cause warts on skin of the arms, chests, hands and feet.
Genital HPV types are found on mucous membranes, such as the vagina, anus, mouth and throat, rather than on skin.
Cancers linked to HPV infection include: cervical, vulvar, vaginal, penile, anal, mouth and throat.
HPV is common. Most men and women who have ever had sex will get HPV at some point in their lives, but in most cases it goes away without treatment.
There is no treatment for HPV, but there are treatments for the cell changes that HPV can cause.
Most HPV infections that lead to cancer can be prevented with vaccines, and most cervical cancers can be prevented with regular screenings.
HPV Vaccine Facts and Fears
As a way to help protect children from getting cancer as they get older, the American Cancer Society recommends HPV vaccines as a safe and effective practice. However, there are myths and rumors surrounding the potentially life-saving vaccine.
The vaccine is safe.
While it may make some people dizzy and nauseated following injection, the vaccine rarely causes bad side effects. Instead, there may be common side effects like pain, redness or swelling where the shot was given.
The vaccine doesn't cause fertility problems.
Research shows that HPV vaccines don't cause fertility problems, and can actually help protect women from future fertility problems linked to cervical cancer.
The vaccine doesn't contain harmful ingredients.
Some parents may worry about the presence of aluminum in the vaccine, but it's a safe amount. Vaccines containing aluminum have been in use for years and used on more than 1 billion people.
The vaccine is for males and females.
While cervical cancer is one of the main cancers caused by HPV, the HPV vaccine is for both males and females. There are also cancers found in men that can be caused by HPV, including cancers of the anus, penis, throat and tongue.
Ages for Vaccination
To increase the chances of successful vaccination, the American Cancer Society recommends the following:
Routine HPV vaccination for girls and boys should start at ages 11-12. The vaccination series can be started as early as age 9.
HPV vaccination is also recommended for females 13-26 years old and males 13-21 years old who have not started the vaccines, or who have started but not completed the series. Males 22-26 years old may also be vaccinated. However, it is important for people 22-26 years old who have not started the vaccines or completed the series to know that the vaccination at older ages can be less effective in lowering cancer risk.
HPV vaccination is also recommended through age 26 for men who have sex with men and for people with weakened immune systems (including people with HIV), if they have not previously been vaccinated.
Photo courtesy of Getty Images (doctor and patient)
Source: American Cancer Society