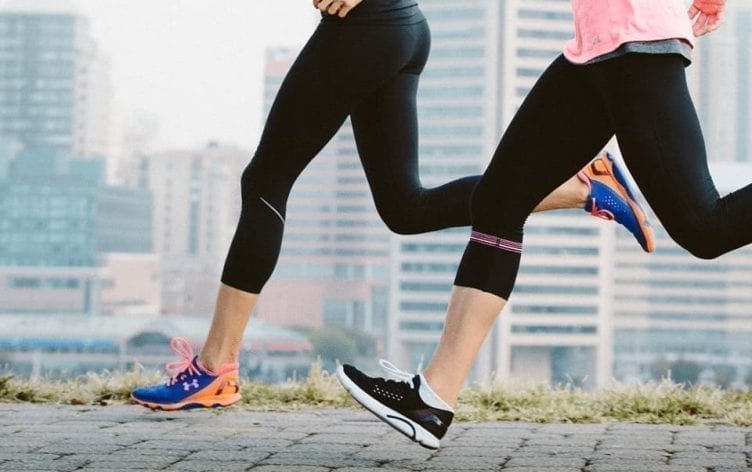 If you're unsure what type of workout can deliver not only the results you're looking for, but also the incentive to do it enough to even see results, take heart. Everyone struggles with this at some point—even the fittest people at the gym.
The key is finding something you actually enjoy doing so that you can stay consistent and excited about it. Whether that's a different workout every week or a daily power walk, select something that's realistic for your life and easily accessible so you have no excuse not to get out there and exercise. Read on for ideas of the types of workouts that might work best for you.
If you … get bored easily: Mix it up! If just the thought of hitting the elliptical makes you yawn, then you're probably the type of person who needs a little more variety in your exercise diet. Doing different workouts throughout the week will keep you on your toes—and will allow you to work on strengthening different parts of your body. Set up a loose schedule for yourself so that you stay on track (say, cardio every Wednesday and strength work on Sundays). Or look into a service like ClassPass, available in multiple major cities, where you can test out a gamut of workouts, from Bikram to barre. Who knows, maybe one will stick—and at least you'll have plenty of fun in the process.
If you … thrive on goals: Train for a 5K. Or a 10K. Or a 24-hour spin-a-thon. Whatever looms large in your head as something slightly out of your reach, pick it and go for it. (Just be realistic about your goal: If you've never run a step, 6.2 miles may be too tough of a challenge.) The initial act of registering for the event—especially paying the entry fee—will make you more motivated to get after the goal. Then come up with a training plan that works for your fitness level and lifestyle. Give yourself at least 12 weeks to prep for the event, then plug workouts into your calendar with automatic reminders so that you stay on track with your training. And when you cross that finish line? Celebrate your accomplishment—then go for an even bigger goal.
If you … are too busy to make it to the gym: Get it done at home. Set yourself up for at-home exercise success by investing in a few key fitness items: a yoga mat, medicine balls or kettlebells and light free weights. Then carve at least 30 minutes into your day for sweating it out. (Need a jump start? Check out these low-impact cardio workouts.) Do yourself a favor, and track and share your workouts on MapMyFitness so that you can see your progress—and stay motivated to get it done on the daily.
If you … are supersocial: Get into a group. Join a boutique cycle studio, a local running club or a Masters swim team, or check out CrossFit. Diving into a team environment is fun but also, more importantly, it holds you accountable since it's much more obvious when you bail (and when you're slacking). Plus, when the workout gets supertough, you'll get that "we're-all-in-this-together" vibe that'll have you pushing until the end. Then you can all go out for happy hour or brunch together afterward to toast your hard efforts. Bonus!
If you … are prone to stress: Zen out. The obvious choices here are yoga and Pilates, where you are forced to slow down, focus on your breathing and really tune into your mind-body connection. (Or try these stress-reducing moves that increase flexibility.) But other activities can provide just as much internal peace and with an even better cardio boost. Try swimming laps or going for a hike in your favorite scenic spot. Whatever you do, don't skip your workout: Studies show that just five minutes of aerobic exercise can begin to stimulate antianxiety effects.