Have you recently experienced a loss or failed at something that was important to you? Many women have been through a divorce, lost a job, been betrayed, or made a bad financial decision. Almost all of us have failed to achieve goals that we set for ourselves. This is a part of life, but, it doesn't make the pain any easier to manage.
At its extreme, regret is destructive and can lead to feelings of withdrawal and hopelessness. Despite our valiant attempts at "positive self-talk," we sometimes just don't feel motivated to get on with life.
Part of the solution is to see perseverance as a worthy goal. Far from being a "necessary evil" or a way of "getting back on track," perseverance is, in many ways, the point of life.
This reminds me of one of my favorite quotes, by Nelson Mandela, who said:
The greatest glory in living lies not in never falling, but in rising every time we fall.
In this simple sentence, he reminds us that bouncing back from adversity, displaying resilience and responding to challenges with grace is what being human is all about.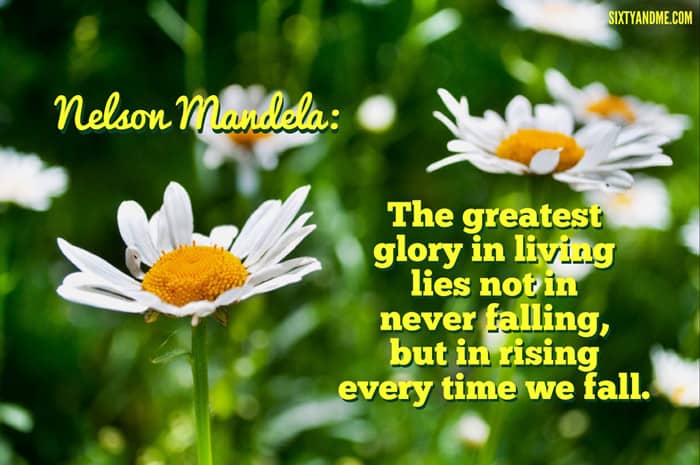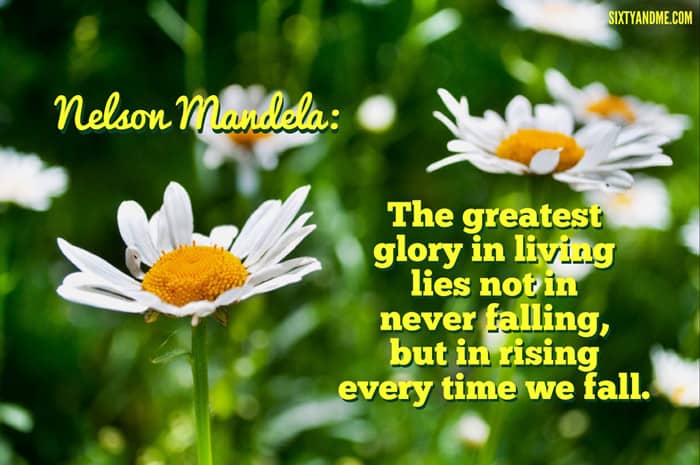 For Mandela, defeat offers the opportunity to express your strength of character and grow.
This statement, coming from a man who spent years in prison for his values and beliefs is particularly poignant. Nelson Mandela's determination to bounce back from failure paid off in the end – for himself and millions of other people.
Our own decisions do not have to be dramatic to have meaning. We do not have to be a politician or celebrity to show our strength. Learning to accept failure is valuable. Getting back up, despite the pain and fear, is life affirming. It toughens us and builds our confidence. Every time we persevere, we become a little more ourselves.
So, the next time you are facing a difficult situation in your life, I hope you remember this quote. We have little control over the events in our lives. We can only choose how to respond – and choice is the greatest gift of all
Do you agree that perseverance is more important than winning or losing? Why or why not? When was the last time you had to show perseverance? Please join the conversation.
Let\'s Have a Conversation!