Sharing experiences. Becoming global citizens. Meeting new people. Helping one another travel the world.
These are all reasons why we have joined the Wanderful community — to be a part of something bigger, to help one another navigate our travel experiences, and to take on the world, one adventurous woman at a time.
For two years, we've been building our community, and I am crazy excited to share the news that now we are launching a pilot program that is putting our community to good use!
Introducing: Wanderful Ambassadors
Haven't you always wished that you had that one awesome friend who could show you around her city when you're visiting a new place? Now, Wanderful pro members (who can sign up for just $7/month) get exclusive access to an international network of ambassadors who can help you plan your trip, meet up with you when you're in town and even host you in their homes — just because we're all part of the same community!
I'm so excited to launch a new and exciting way for us to make travel less challenging, more enriching, and a whole lot more fun for women around the world.
Every day we'll be adding new ambassadors and I invite you to connect with them for information about their hometown. If you're not a pro member, sign up now to make sure you have access to this amazing resource. Here's a sneak peek of who you can find now: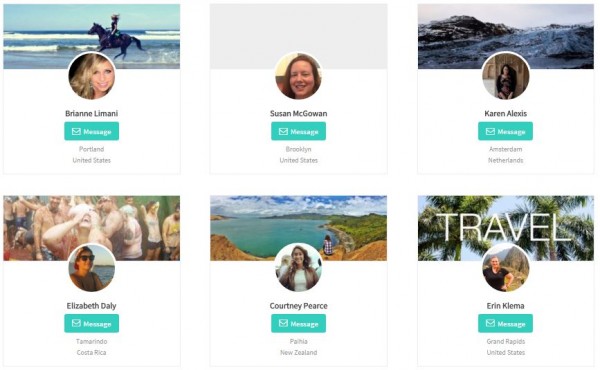 Not a pro member yet? Go ahead and sign up here — you can get your first week for free just to try it out.
Want to become an ambassador? Login to your member dashboard and hit the "Be an Ambassador" button to help show other women around your city (and to make a buck or two if you're hosting them in your home).
Want to hear this all in one go?
Check out my video explaining everything:
Welcome to a whole new side of Wanderful!